Making a Difference
By Erica Rascón on Nov 30, 2021 in Giving
'Tis the season for sharing and caring. Giving Tuesday is a terrific opportunity to share the giving spirit of the holidays. By supporting causes that are close to our hearts, we can amplify their message and their impact on our communities.
In honor of Giving Tuesday, we are recapping a few nonprofit features of 2021. We welcome you to join Yardi in supporting these causes.
Angela's House supports medically frail children and their families.The organization arranges life-saving home care services, medical supplies, assistive technologies, home modifications and counseling services. Through its programs, families are able to focus on one another rather than medical challenges.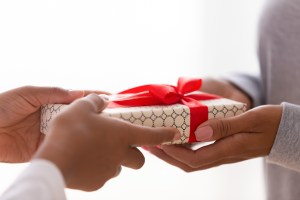 Santa Paula Animal Resource Center (SPARC) is a nonprofit shelter that provides progressive programs, resources and services to help rehabilitate and rehome abandoned and stray animals. SPARC celebrates the human-animal bond and aims to eliminate the barriers that hamper the advancement of companion animal welfare. Their efforts promote a future that considers all pets within the community, not just those who end up at a shelter.
Connections for the Homeless took a creative spin on providing shelter and food for the housing insecure. Partnering with landlords, hotels and restaurants during the early stages of the pandemic helped the organization support more nearly 3,400 individuals.
kidSTREAM reignites the passion for learning through play. The organization provides an interactive environment where kids explore, play and discover. Each experience aims to inspire and empower kids to become critical thinkers, innovators and life-long learners.
Flusterpost E.V. is a German nonprofit that helps families cope with cancer diagnoses to develop greater preparedness, resiliency and hope. Participants engage in counseling, play therapy and additional resources. All services are confidential and free of charge. Clients can access services in person, by phone, email or via social media.
Dress for Success Boston uses clothing as a steppingstone to improved self-confidence, success and financial independence for women.From the perfect interview outfit to daily work attire, the nonprofit helps women feel confident and prepared for their careers.
Sleep in Heavenly Peace Durham addresses the needs of more than 2.3 million kids who are sleeping on chairs, couches and piles of clothes on the floor. The nonprofit provides hand-built beds for families in need, resulting in well-rested kids who are ready to learn and engage with the world.
Bhandarkar Oriental Research Institute is preserving ancient literature while making it more accessible to modern learners. It is currently digitizing more than 16,000 ancient texts. The online library currently hosts more than 9,000 texts. Work continues to protect the rich legacy of Indian literature and make it available to readers around the world.
The wide assortment of causes represents the breadth of the human experience. No matter the situation, we can come together and make a positive impact on our communities.
We encourage you to explore all the worthy causes that Yardi supports on our Giving page.