Success through Sleep
By Erica Rascón on May 24, 2021 in Giving
Imagine that you're 11 years old. You've completed your school day, assisted your family at the restaurant, finished your homework and dinner. You're exhausted. Instead of crawling into a cozy bed, you walk to the corner of the bedroom that you share with your three siblings and take your place on the floor beside them. You'll repeat the same draining routine the next day, and the next day, without a good night's sleep.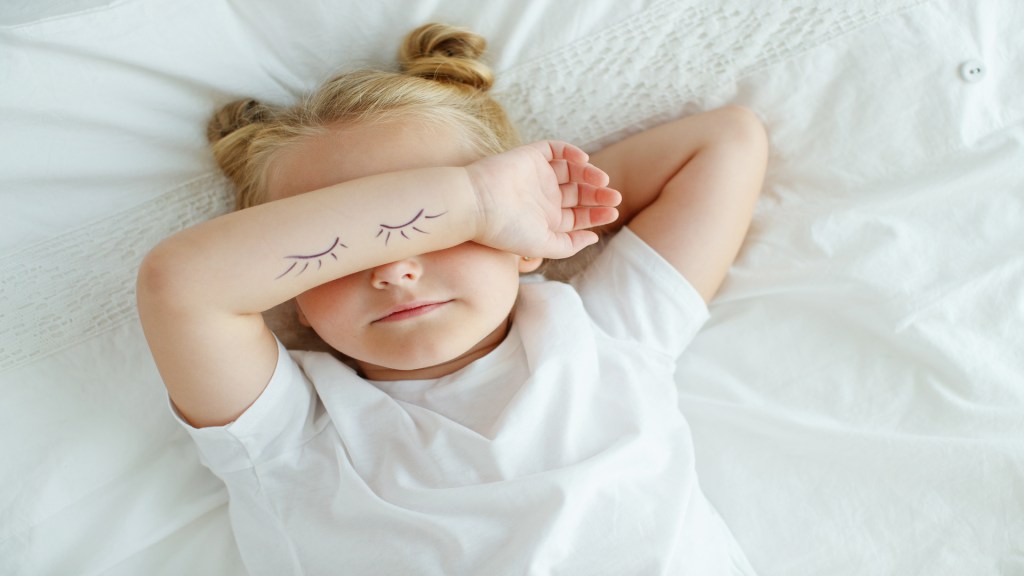 The volunteers at Sleep in Heavenly Peace Durham aim to end the cycle one handmade bed at a time.
Sleep in Heavenly Peace Durham
Robert Sweeney has a particular set of skills: he has army-inspired organizational skills, pays attention to detail, and hasn't met a power tool that he didn't like. Upon retirement, he sought a charity where he could put his talents and passion to good use. Sleep in Heavenly Peace (SHP) Durham was the perfect fit. After receiving training at the charity's headquarters in Idaho, he founded his own chapter in Durham in 2018.
"I am immensely proud to be a part of the SHP family and support their mission in this area. Not only do we get to deliver these beds to children who desperately need them, we are truly building a better community in the process," says Sweeney.
Sweeney and the team of volunteers at SHP Durham are part of an international network of community changers. Each chapter is filled with compassionate volunteers who want to ensure that "No Kid Sleeps on the Floor in our Town!"
Sweeney recognizes the importance of a bed. It's not just the aesthetics of a nicely decorated room.
"A bed that you can call your own is something many of us take for granted. Quality of sleep is directly correlated to quality of life," says Sweeney. "When children do not get a good night's sleep, it can often lead to poor performance at school and negatively impact their general well-being."
Poor sleep affects behavior and mental health: poor sleep can present as hyperactivity disorders as early as age five. In teens, 69% of depression diagnosis are also linked to poor sleep. Inadequate restful sleep can result in stunted growth, weakened immunity, and a struggle with memory and self-regulation. And without proper sleep, youths' grades suffer.
He adds, "And having your own bed is more than just a good night's sleep. It's where I went after school to do my homework. It's where I'd read books and play with my siblings. Having your own bed means having your own personal space."
Child bedlessness is more common and severe than you may think
Roughly 3% of children in the U.S. have reported bedlessness. That's more than 2.3 million kids on record who are sleeping on chairs, couches, and piles of clothes on the floor.
In Durham, SHP has a waitlist several months long. "The need is greater than any of us realize. The children who receive their new beds from SHP have often never had their own bed before. If they were lucky, they had a mattress on the floor," Sweeney says.
As the pandemic reached America, the organization had to stop accepting requests and put the current waitlist on a longer hold. This was particularly challenging because many breadwinners lost their jobs.
The fledgling nonprofit had just gained funding and momentum in 2019. During the pandemic, operations came to a halt just as members began to understand the severity of need in Durham.
Yardi + Sleep in Heavenly Peace Durham: building more beds in 2021
It's been challenging, but Sweeney and his chapter are back at building beds. They mostly work outside and vaccinated members have resumed deliveries.
Yardi is a proud sponsor of SHP Durham. "We use the money to buy lumber, mattresses and other materials to make the beds from scratch," explains Sweeney. "Luckily, we receive many new bedding components through donations, but when needed, we also use the funds to purchase sheets, pillows, and comforters."
The waitlist for SHP Durham is consistently over 100 families long. Join Yardi in supporting SHP to get kids in healthy beds faster! Click here to learn how you can get involved or make a donation.
In addition to regularly scheduled builds, SHP chapters across the nation participate in Bunks Across America (BAA). In 2019, volunteers participated in a mass building event that resulted in 4,637 beds. BAA 2021 will take place onJune 12, 2021. The goal is to build over 7,500 beds with the help of 15,000 volunteers.
Whether it's a routine build or the iconic BAA, hands-on volunteers are the backbone of the organization.
"Our greatest gifts come from people who donate their time. We have been blessed by receiving some wonderful corporate donations like the one from Yardi that allow us to build hundreds of beds each year. But we can't build the beds without volunteers. No experience is necessary, and we provide all the tools and training on site."
Yardi is Energized for Good. Learn more about our corporate social responsibility on our Giving page.
---