Employee Spotlight
By Erica Rascón on Mar 18, 2020 in People
It all started with a baby.  In 1995, Catriona Orosco welcomed a handsome baby boy into the world. She was quickly dissatisfied, however, by the drab and impractical clothing on the market for nursing moms. "I thought I could do better," she says. She had no idea that her career with Yardi was in the making.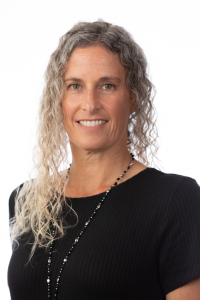 Nursing Mamas and Internet Marketing
A few years later, while pregnant with her second son, Orosco created Nursing Mamas, a clothing line for breastfeeding mothers. She teamed up with a friend and began making trips to the Los Angeles Garment District. After each trip, they returned to Santa Barbara with cozy, natural fabrics that they'd take to a local pattern maker and producer. Once a few good products were in development, Cat turned her attention to marketing.
"I started a website because I really just wanted to sell the clothes online and work from home," she says. "It was an incredible learning experience."
Orosco witnessed the birth of Google, and quickly saw the marketing opportunities with AdWords. "I used AdWords very early on and figured out how to optimize my website back in the days when there really were only 10 blue links," Orosco laughs. "I learned a lot about marketing, and it was exciting to participate in everything that was happening online."
At that time, the average jane did not build her own website. There weren't handy drag-and-drop features or convenient widgets. There certainly weren't many resources on increasing organic rankings with search engines. Cat explored the terrain of website building and online marketing, talking to as many people as she could find and testing on her own. When she exhausted her available resources, she got the help of a SCORE consultant.
"While they were impressed with everything I had put together, they couldn't provide any guidance because online marketing was such a new environment," she recalls. "What I learned from that experience is that we must keep asking questions if we're not getting the help we need. There are mentors and there are answers, but it can sometimes take longer to find them than we'd like."
Building Yardi
After a decade with Nursing Mamas, Cat decided to become one such mentor. After closing Nursing Mamas, she opted to hone her online marketing knowledge as a project manager with Yardi. She built a digital marketing team that helps Yardi clients develop corporate and property websites along with helping to drive traffic through SEO, PPC, Social Media, and Reputation Management services.
After 11 years in the Yardi corporate headquarters in Santa Barbara, her journey has taken her to the current role of director of marketing.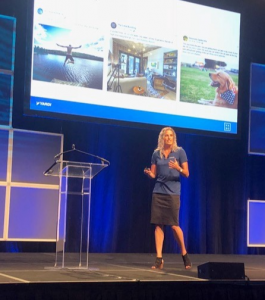 "Being an entrepreneur before joining Yardi taught me to be scrappy and have patience. I think we all come to a new job wanting to have an impact and looking for opportunities for improvement. My uncle's favorite saying was, 'things take time.' This is true at Yardi and in life. Take the time to understand your surroundings and the processes and approaches that are in place before trying to make changes. Work to understand how things operate and get really good at your piece of the puzzle. Don't rush to make changes."
She adds, "At the same time, have conversations and share your observations about where you have ideas. At Yardi, we have an incredible culture and we are constantly growing and changing."
Orosco has helped the RENTCafé product suite reach new levels of success. With the addition of RENTCafé Reach, Yardi's clients now have access to a full digital marketing agency and a team focused on driving traffic and conversions. She was also instrumental in Yardi's Premiere Google Ads partnership, which enables clients to take advantage of expert knowledge in search engine marketing (SEM) practices.
In addition to empowering clients, the journey has been edifying for her as well. "I have the opportunity to work with incredibly smart people in a truly friendly environment," she says. "I'm really proud of the team we've built to support the RentCafe Reach Services. I feel like I'm making a positive impact on the company and my colleagues."
Caring corporate culture coexists
In addition to her terrific teammates, Orosco continues her career with Yardi because she values the organization's corporate social responsibility. Through frequent grant and volunteer opportunities, Orosco has been able to contribute to the Santa Barbara community in numerous ways.
"Yardi really does care about the communities we're in and the world around us. We're encouraged to volunteer and give back," she says. "I learned about Shelter Box at a Yardi event and became a volunteer. I feel that their mission to provide shelter for families that have been displaced due to conflict and environmental catastrophe is a great way to make a difference in a person's life during their hardest moments. Our culture is really supportive and encourages work – life balance. Yardi is a great place to learn and grow."
Yardi values creative, motivated people like you! Check out our careers page for opportunities in your area.