Learn From Changemakers
By Natalie Mahn on Sep 11, 2022 in Senior Living
We hope you've enjoyed the 2022 Changemakers series, an annual collaboration between Yardi and Senior Housing News (SHN). As sponsor for the fourth year in a row, we're honored to join SHN in spotlighting senior living leaders for the exceptional efforts and achievements — with this year's Changemakers class totaling at 11 honorees.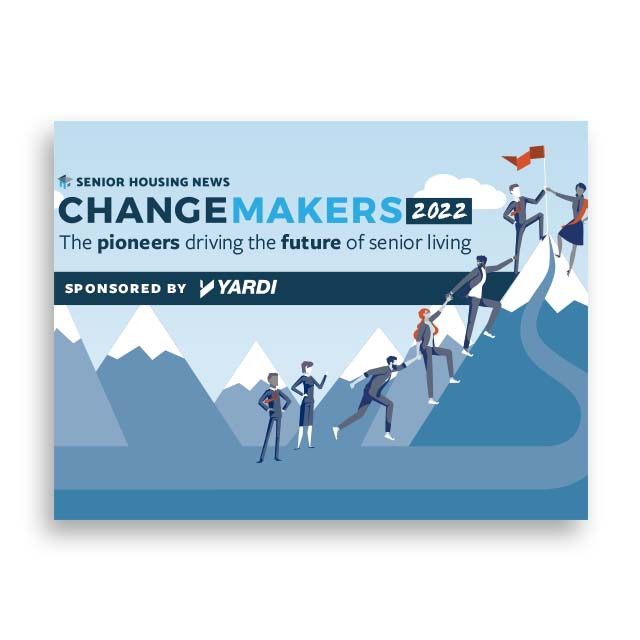 If you haven't had the chance to explore the interviews with each honoree, you can find those here on The Balance Sheet. Each leader sat down with SHN to chat about their experiences in the industry and share their strategies for driving change.
And to celebrate the series coming to an end, we have a new resource to share! SHN has published a 2022 Changemakers ebook, which showcases unseen excerpts from the interviews.
Read on to download the ebook and access bonus advice from this year's Changemakers.
Changemakers series wraps up for 2022
In light of the series ending, we're extending a final congratulations to our Yardi senior living clients recognized! These honorees embody what it means to be a Changemaker. Each and every one has forged a unique path within their organization, and they've shaped the industry into what it is today.
A very warm congratulations to:
We applaud you all for earning a well-deserved place in the 2022 Changemakers class.
Read this year's ebook
To hear extra insights from our clients above and the rest of the 2022 Changemakers, explore the SHN ebook. If you'd like to learn more about how our senior living management software supports providers, get in touch anytime.