Changemakers Series
By Natalie Mahn on Aug 23, 2022 in Senior Living
We've loved bringing this year's Changemakers series to The Balance Sheet. Presented by Senior Housing News (SHN) and sponsored by Yardi for the fourth consecutive year, the series interviews industry visionaries to capture their experiences, strategies and advice.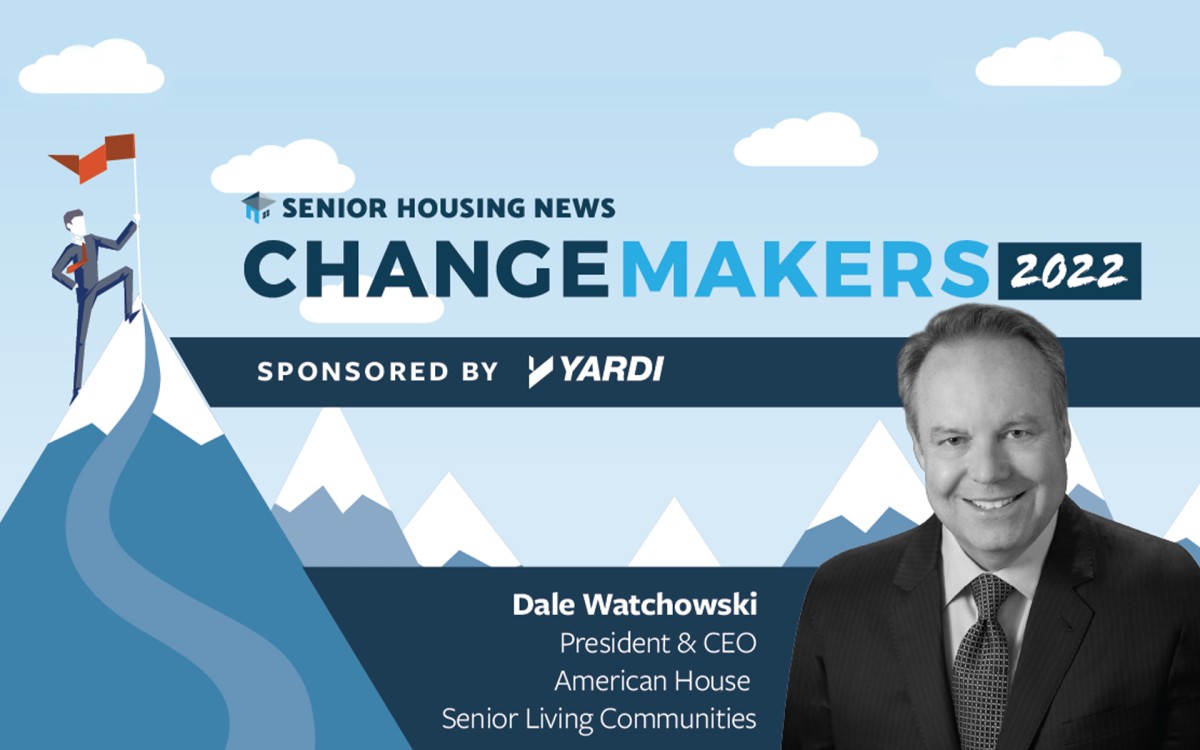 And to earn the Changemaker title, leaders need to push boundaries and take innovative approaches in senior living. The 2022 honorees certainly do — including our final Changemaker: Dale Watchowski.
As the president and CEO of American House, one of our senior living clients, Dale shares insights about his leadership journey to date — plus more. Keep reading for a quick highlight of his interview.
Meet Dale Watchowski
When you meet someone with 30 years of industry experience, you know they have a few strategies up their sleeve. For Dale Watchowski, three decades in real estate and senior living have taught him valuable lessons, sparking his ability to drive strategic change. At American House, he brings that strategy — and unique leadership skills — to help the organization stand out from the crowd.
That's the basis of his interview with SHN, but there's more to uncover. View the snapshot below then ready Dale Watchowski's full interview.
SHN: How have you changed as a leader since you've joined American House?
Watchowski: I've always seen myself as an investor in real estate, as REDICO is the parent company of American House. REDICO is an acronym for Real Estate Development Investment Company, and throughout my career I've been investing in real estate and operating real estate. But the business of senior housing requires much more than that. Of course, you need financial discipline and some institutional character, but the business of serving and caring for seniors has to be top of mind and for me, it's always felt philanthropic.
I often refer to it as my calling, and it certainly was an unexpected calling because I came into this industry trying to identify a recession-proof business back in 2008. I've changed a great deal since then, and I have found my heart in a way that I never expected.
SHN: Do you think the senior living industry is changing fast enough to keep up with the times?
Watchowski: The industry has done a great job of changing with the times. I have to reflect back on when I came into the business in 2008, when our average age was 76. Our average age in our communities now is 84, and we have morphed to meet the needs of our residents. I look to the industry associations I've been affiliated with, or involved like Argentum, ASHA, and ULI Senior Housing Council, where I've come back from each meeting energized by some of the great ideas in this space. I'm proud to be part of an industry with such great people doing great things.
SHN: How do you innovate without getting so far ahead of the market that a new idea just doesn't work?
Watchowski: Timing of innovation is one of the key success factors for innovation. It is important not to be too early, nor to be too late.
In order to benefit from innovation, you need the benefit of the economies and scale. Too small and you may find yourself lacking in financial resources, too large could result in the loss of personalized programming. Our programs are centered around our pillars (Wellness, Culinary, Life Enrichment), and overseen by our executive directors who are dedicated to resident care. It has been our intent to innovate through business units that complement the executive directors initiative for caring for people.
We've innovated through business units which we formed outside of American House to serve the needs of our business. A couple of examples include Continuum Services, whose time is spent entirely on bricks and mortar where they manage facilities within our communities and GO +, our internal marketing agency, which replaced our previous model of being outsourced. And timing played an important role for both businesses.
Read more
Get more insights by reading the rest of Dale Watchowski's interview. And if you're curious how American House utilizes Yardi solutions to build success, explore our single connected solution infographic.
From the Yardi senior living team, thanks for reading! We hope you enjoyed this year's interviews. Be on the lookout for an exclusive Changemakers resource to wrap up the series, coming soon.