Passionately Green
By Leah Etling on Mar 19, 2012 in News
As an industry leader in sustainable development, Portland-based Yardi client Gerding Edlen is a step ahead when it comes to earth-friendly trends in apartment living.
"Because we have such a passion for developing sustainable buildings, we wanted to ensure we were transferring the vision we have during development into the day to day management of the properties," says Julia Razonable, Gerding Edlen Management's Director of Operations.
"One of the next ways to push the boundary in sustainability is to influence human behavior," Julia explained. Gerding Edlen is dedicated to creating communities in its multifamily developments, fostering interaction between residents and providing a sense of attachment to the neighborhood beyond the property as well. The idea is to give people the environment and tools to live healthier, more-earth friendly lives.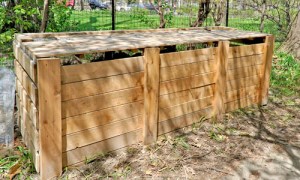 A recent event at one of their Portland communities, Cocktails and Compost, brought 100 residents together for drinks, distribution of compost bins, and a tutorial on how to compost at home. Portland has a citywide mandate for single family homes to compost their natural food and yard waste, and Gerding Edlen is fostering that adoption in multifamily complexes, too.
"It was also our first zero waste event," Julia mentioned. "All of the cups, plates, and napkins we used could be composted."
Julia, who studied sociology and psychology at Portland State University, says that sharing information and social connections between residents is very important.
Each of the apartment communities she oversees has its own blog and Facebook page, where conversations range from when and where to find the next neighborhood farmer's market to how to clean in a more environmentally friendly way. Well-developed social media networks have helped Gerding Edlen's advertising outreach approach go green, too.
The company also focuses great attention on the concept of 20 minute living, which aims to have anything an apartment resident could possibly need – including the workplace – within 20 minutes of their front door.
Gerding Edlen is in progress on building mixed use projects in Venice and Redondo Beach, Calif., San Francisco, Boston, and Seattle, all of which will incorporate that lifestyle approach. Its $5 billion portfolio includes 60 green projects, 41 of which are LEED certified.
"Community is everything to us. We want to create a vibrant living space," Julia said.  "LEED is still exciting, it's great. But there are a lot of developers doing sustainable buildings now. I really do believe that what's pushing the boundaries right now is being able to influence human behavior. I think that's the next step."