Senior Star
By Erica Rascón on Oct 7, 2014 in Giving, People
Yardi client Senior Star offers independent living, assisted living, memory support, and nursing care for seniors at 13 communities throughout the heartlands of the United States. Senior Star has increased its portfolio by a third and its staff base by 43 percent in just a few years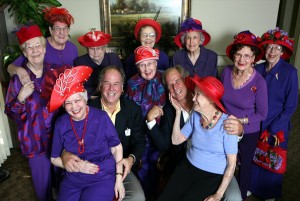 .  The growth signals the company's successful staff training that focuses on distinctive customer care as well as the adept implementation of software to facilitate efficiency.
Beyond memorizing the five corporate values and task-specific skills, Senior Star cultivates empathy as part of staff training. Distinct educational programs help trainees learn to walk in the shoes of residents both figuratively and literally. The company's dementia care training, for example, guides employees through a disorienting sensory wonderland that replicates the challenges that some seniors face.
Holly Hoover, Senior Financial Analyst at Senior Star, explains the training experience, "Well, you come in and you are outfitted with various common things like your gloves on backwards and goggles that you can't see through. You may have really hard spiky things that you're asked to put on your bare feet. You're led into a dark room where loud noises and various lights and other stimuli are presented to you with these hindrances so that you can experience the sensations that a dementia care resident might experience."
Trainees are then given basic tasks to perform. The disorientation caused by the stimuli and the physical discomforts help trainees to understand the struggles of residents suffering from dementia.
Senior Star also requires onsite personnel to familiarize themselves with residents. Personalized care is a basic key to customer service but the approach also forges bonds that will promote healthy recollection skills for residents with dementia and Alzheimer's.
Hoover explains, "One of the things that begins to fade very quickly with a dementia care person is a memory of basic things: memory of people, memory of objects and events in their life. And the more we can tether them to that memory through our programming—through finding out, you know, as much as we can about that resident and having daily activities to help reinforce those things—the better chance they have of maintaining health. That's, you know, what we're about. That's our culture of customized service to a resident."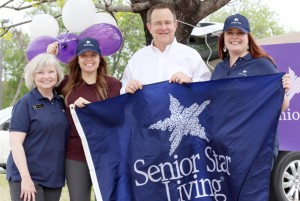 Senior Star employees are able to focus on empathy and customized service because they are less burdened by the minutiae of daily operations. Configurable software improves the efficiency of the field staff, allowing members to focus on resident wellbeing.
Senior Star currently uses Yardi Voyager, which consolidates data across the company's portfolio, providing easy access to detailed information on each property without paper trails and time delays. Multiple types of reporting for assisted care living, memory care licensing, census-type reporting, building inspections, rent rolls and more, are all accessible with customizable permissions for those who need it.
"We are able to provide that information out of the system. Our users onsite can use that without requesting from the main office and waiting," says Hoover.  "Being able to call it up in Voyager at a moment's notice is necessary." The time saved on reporting is then diverted to staff support and resident care.
After attending YASC , Hoover is convinced that the company is just beginning to tap into all that Yardi has to offer. "We're going to examine the electronic health records (EHR) and we are certainly looking forward to Senior CRM that we saw here at YASC today," she says. "This is kind of where EHR comes in: you know, if you have a new employee that maybe hasn't known the resident, we can get something in our systems that enables us to bring a new staff person up to speed very quickly on this resident, what affects her, what she dislikes, what she needs, what her daily routines are, what programming she responds to–anything that we can implement to that effect that makes that faster and more efficient for our staff members—we are certainly looking to do."
Researching and implementing a range of Yardi products allows Senior Star to support its onsite staff, equipping employees with the tools needed to operate effectively and hone their focus on the care of residents rather than paperwork. The company's approach is paying off, resulting in company growth, happy residents who give back to their communities, and award winning employees.