ECI Group
By Leah Etling on May 30, 2012 in People

ECI Group owns and manages 9300 units of multifamily housing, with 37 communities in Florida, Mississippi, Louisiana, Georgia, and Alabama and more on the way.
David Hirsch, Chairman, tells us that ECI has new developments in the works as the multifamily market continues its strong performance. Occupancy rates at the company properties are in the 90s and the regional apartment market is strong, Hirsch said.
Based in Marietta, Ga., the company is privately owned and has been recognized as one of the leading developers and providers of housing in the Southeastern United States.
The newest ECI Group apartment projects are located in Apex, North Carolina, and Charlottesville, Virginia. The Apex project will consist of around 300 conventional garden apartments, and Charlottesville is a "Texas donut" midrise complex also around 300 units.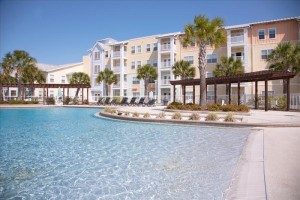 Keeping up with amenities to meet tenant desires and demands is one of ECI's many priorities. Some ECI properties feature fireplaces, 9 foot ceilings, washer and dryer connections, large patios and balconies, screened-in porches, large walk-in closets, designer kitchens, high speed internet access, and water views. Among the companies top properties are the Columns Apartments, such as the Columns at Bear Creek (New Port Richey, Fl.), Columns at Cabana West (Panama City Beach, Fl.), and Columns at Pilgrim Mill (Cumming, Ga.).
ECI has made near-comprehensive use of Yardi's product suite to streamline their business practices and aid their employees in establishing an uber-efficient workflow.  Using Voyager, Portal, PAYScan, Procure to Pay, Site Stuff, CHECKscan, and Yardi Energy Solutions, ECI Group's onsite staff have been able to work faster and smarter by eliminating tasks that used to eat up significant amounts of time in their day, such as making individual orders for site supplies (Site Stuff makes all procurement a snap) and even trips to the bank (thank CHECKscan for that one).
"We've made it a quicker process, an online process, and an easier process given that the employees and associates now do not have to leave the leasing office to order things. You keep them there to take care of the customers and residents and give them the ability to generate leases," said Scott Simmons, the company's CIO.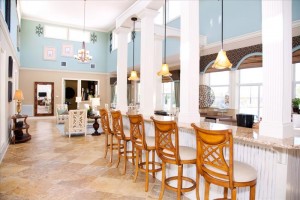 The next trend Simmons sees coming down the road for residential property management is what's frequently described by CIOs as the vision of the future – a leasing agent showing a prospect around the property with an iPad in hand, pointing out the various features and amenities of the unit and easily answering any questions the prospect might have.
"From a technology perspective,  using mobile devices like the iPad to complement the whole leasing workflow should make the whole experience not only more fluid and informational but overall pleasurable for both parties.  That's what we're really looking for. To really help with that leasing workflow, I think mobile devices will be excellent," Simmons said.
Within the main office, Hirsch noted that ECI is looking forward to using Yardi's just-released Orion for Sharepoint platform to roll all of their business data into one seamless database.