YASC DC 2012
By Leah Etling on May 21, 2012 in News

Twice a year, Yardi Systems offers multi-day intensive training courses for its clients who use Yardi products to do business every day. Known as the Yardi Advanced Solutions Conference – YASC – the gatherings take place in Santa Barbara, Calif. in the fall and Washington, D.C. in the spring.
Tomorrow YASC D.C. 2012 kicks off at the Washington Hilton with a welcoming address from Yardi founder and president Anant Yardi. Nearly 1000 attendees – an attendance record – will then  head  into two days of intensive classes that will focus on specific aspects of using Yardi software. The goal is to help our valued clients do their jobs smarter and more efficiently.
YASC attendees include day-to-day users of Yardi products,  corporate management, property owners and institutional investors. Course selections are based on requests from clients and feedback from past events.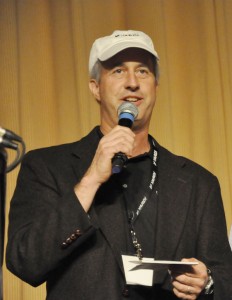 According to Bryant Shoemaker, who has been going to YASCs for over 10 years: "People come to YASC to learn how other people use the software, how to use it more efficiently, and to get tips from Yardi staff.  Maybe they have some parts of the software they would like to run smoother so they can get ideas on how to do that. Maybe they're implementing a new version or module and want to hit the ground running,  The conference provides an opportunity to focus on increasing productivity without the distractions of everyday  office duties.  Networking with other industry professionals and sharing best practices and tips is another highlight of the event." Shoemaker serves as  Vice President of Government Projects for Yardi.
Attendees enjoy hosted lunches and dinners each day, where they can chat with industry peers. YASC also offers an opportunity for Yardi staff to gain great feedback and added insight from those who use our products every day.
Bryant tells us that his favorite thing about YASC is that he gets to give away a few electronic gizmos.   If you're going to be there, you might want brush up on your knowledge of time zones, prime numbers, atomic symbols and D.C. trivia – names get drawn at lunch and if the drawee can answer one of Bryant's obscure questions, they are eligible for an upgraded giveaway.
A YASC DC 2012 course highlights will be the demonstration of Yardi's newest release, Yardi Orion for SharePoint. This much-anticipated platform is expected to have great positive impact for both residential and commercial clients, and it will enable users to make better use of their in-house business intelligence.
If you missed this year's YASC DC, registration is now open for YASC SB 2012, scheduled for October 17 to 19 at Fess Parker's Doubletree Resort on the beautiful Santa Barbara waterfront.
Bookmark and return to The Balance Sheet for ongoing coverage and highlights of the conference Tuesday through Thursday and remember to tag all your tweets, posts, questions, pictures, and check-ins with #YASCDC.