7 CRM Benefits
By Natalie Mahn on Jun 9, 2021 in Senior Living
How can senior living providers attract new residents, nurture leads and increase resident retention? Implementing a thoughtful CRM program like RentCafe Senior CRM is key.
To explore why CRM software is crucial in today's landscape, and to guide providers through what can be a challenging process, Yardi is excited to share an upgraded resource. What are the benefits of CRM software? Which solutions make the difference? Our new and improved ebook — CRM for Senior Living — covers it all.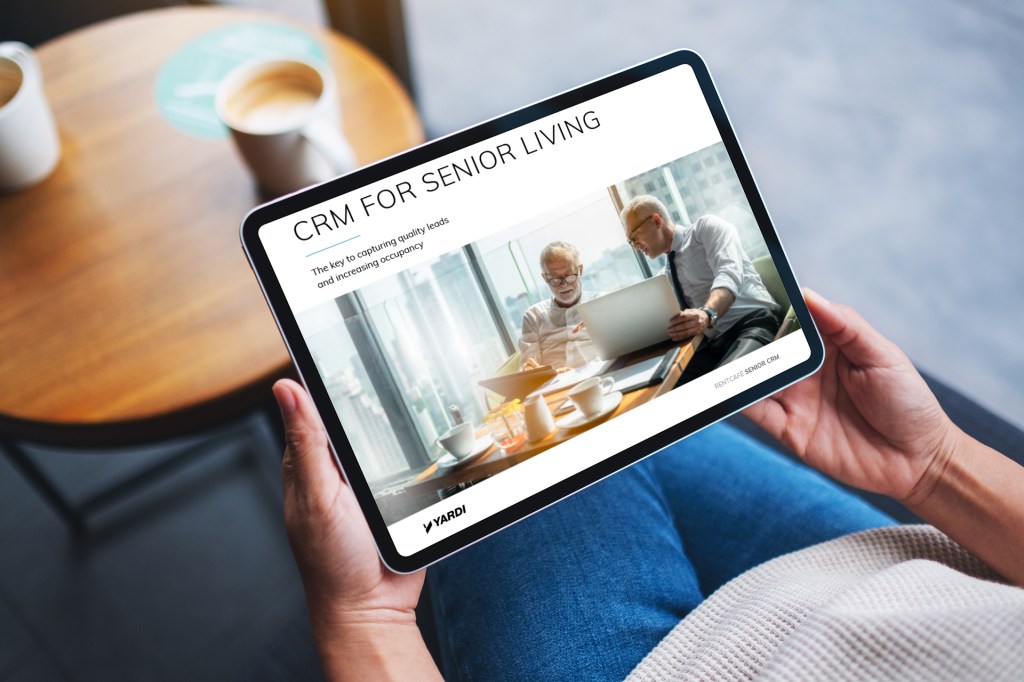 CRM defined
What is CRM, and how does it apply to senior living? CRM, or customer relationship management, is technology used to oversee interactions with prospects with the goal of improving relationships through use of data. CRM software captures both quantitative and qualitative data across various channels, storing it all in one centralized location. This aggregated data set then paints a holistic view of prospects, surfacing insights to help staff make strategic decisions.
With increased visibility, senior living providers can better organize leads, streamline marketing efforts and see what's working — and what's not.
A new guide to CRM software
Packed with informative tips and tools, Yardi's enhanced ebook explores 7 ways CRM software helps senior living operators drive their communities forward. Learn how solutions like RENTCafé Senior CRM work to:
Supercharge marketing
Shorten lead response time
Centralize data
Optimize contact strategy
Strengthen client relationships
Automate communication
Simplify workflows
RentCafe Senior CRM
RENTCafé Senior CRM provides mobile-friendly sales and marketing tools for the unique needs of senior living operators. Integrated in the Yardi Senior Living Suite, this single connected solution unlocks the ability to drive quality leads, increase resident retention, produce sales projections, boost staff performance and more.
Access the insights by reading our upgraded CRM ebook. For more information about RENTCafé Senior CRM or other products within the Yardi Senior Living Suite, contact us to get started.