Self Storage Update
By Joel Nelson on Nov 16, 2018 in News
The self storage industry has been strong over the last several years, with economic growth creating new households and driving demand. Can this pace continue or will the recent supply surge outpace demand?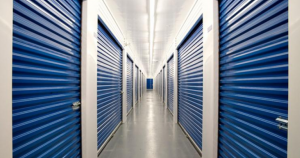 That question formed the basis of a recent web presentation by Jeff Adler and David Dent, vice president and senior real estate market analyst, respectively, for Yardi Matrix.
Their discussion focused on four areas:
Macroeconomic Outlook
The U.S. economy is in very good shape, Adler and Dent reported, with gross domestic product growing, inflation under control, and a tight labor market "pulling people off the sidelines," although trade and immigration policies could brake the growth.
Their research reveals that millennials and Baby Boomers are leaving big cities such as New York, Los Angeles, Chicago and Miami in favor of smaller, lower-cost cities with concentrations of intellectual capital work, which in turn drives storage demand. Destination metros include Dallas-Fort Worth, Tampa, Fla., Atlanta and Charlotte, N.C., along with retirement favorites such as Las Vegas and smaller mountain metros in the Appalachians and the Rockies. However, rental market fundamentals are faltering, with only 12 of 133 markets studied by Yardi Matrix showing year-over-year rent increases in September 2018, versus as many as 41 in previous years.
Profile of Current Supply and Demand
Domestic migration patterns have made Las Vegas, Tampa, Phoenix, Orlando. Fla., and Columbus, Ohio, the most attractive metros for self storage providers, Adler and Dent reported. The national average of self storage projects under construction and planned as a percent of existing inventory is 9.5%. Portland, Ore., Nashville, Tenn., Orlando, Boston and Seattle have the highest percentages.
Approximately half of storage customers are in the process of moving while the other half are long-term users. Adler and Dent noted that approximately 5,000 new movers to an area necessitates the construction of one new storage facility per year to meet demand from domestic migration, while a metro with a population of 1 million to 1.5 million will need one new store per year to replace and upgrade existing inventory. Austin, Texas, for example, with its influx of about 25,000 domestic migrants per year, needs around five new stores per year.
How Will New Supply Levels Impact U.S. Cities?
"New store deliveries peaked during summer 2018 and we expect a decrease by late 2019," Adler said, noting that the number of construction loan originations and construction starts both peaked last year, while storage completions peaked this summer and continue to decrease.
Domestic migration prompted cancellation of new projects in Miami and Pittsburgh, for example, and projects in Nashville and Denver are being scaled down due to heavy current deliveries and a significantly penetrated storage market. Heavy new supply pressure is causing owners across the country to discount street rates to meet occupancy targets.
What Happens After the Current Development Cycle?
"Some metros are reducing the number of future stores for delivery due to rent discounting and slow lease-up, but after the current development wave ends these metros could see rents improve due to demand from strong domestic in-migration," Adler said.
So will the recent supply surge outpace demand? "Our research indicates that deliveries have reached a plateau. We don't think deliveries will rise significantly this year and into 2019, however, the current plateau could become a decline in mid to late 2019," Adler said.