Realcomm Recap
By Joel Nelson on Jul 6, 2018 in News, Technology
Yardi's Rob Teel, senior vice president of global solutions, and Todd Huebsch, vic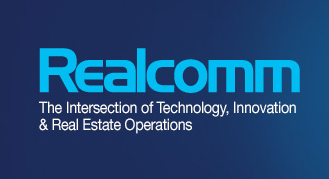 e president of commercial sales, discussed key trends in the commercial real estate industry in interviews at the recent Realcomm and IBCon conferences. Excerpts follow.
Q: What are some key shifts that you're seeing in commercial property management?
Huebsch: From an enterprise platform standpoint, software products historically have been developed for people in back office operations such as accounting and property management. Now we see the emphasis rapidly changing to the front office—people in the field who are managing leases, construction projects and facilities. Enabling that move is a series of mobile apps and role-based tools that simplify tasks and help front office people do their jobs faster, easier and more efficiently while seamlessly connecting to the back office. These new capabilities speak to reducing risk and increasing asset value
Q: What is Yardi's primary focus area at present?
Teel: There are three. One is Yardi Elevate, which, in contrast to the traditional chief financial officer focus of property management software, is tailored to a chief operating officer whose direct reports might include the leaders of leasing, asset management, construction and facilities management.
Another key focus is energy management, which addresses the needs of COOs and chief engineers who are looking to reduce consumption and expenditures and boost sustainability. Yardi has made five acquisitions in three years in this area and it's one of our leading long-term strategic visions.
And coworking has gone through a revolution in the last two years. Today about 1% of commercial offices in the U.S. are tagged as coworking space but we think it might go to 5-10% in the U.S. and globally within a few years. We made two acquisitions that brought us the Yardi KUBE intelligent management platform, which markets space such as conference rooms and hot desks by day, month, year or other short term; and the Medusa network platform provider. These solutions combine to provide a one-stop shop for coworking technology.
Q: Can you give an example of how coworking is manifesting in commercial property management?
Teel: Facebook was recently reported to have leased more than 200,000 square feet of space in Mountain View, Calif.—not from the building's owner, but from a shared space provider. That shifted the landscape of how leases can be done. Rather than negotiate with the owner for a traditional structured, rigid long-term lease, Facebook went through an intermediary for the term flexibility and supportive physical work environment they needed. The property owner, in turn, got a higher rent rate because they're taking on risk with a shorter lease.
Q: How else is Yardi staying abreast of key trends?
Huebsch: One way is by enabling real estate companies to connect more easily to their vendors, general contractors, brokers and others. Yardi Deal Manager and VENDORCafé  are examples of how we help companies extend beyond their firewalls and collaborate with tenants and constituents on leasing pipelines, vendor management and online payments, among other operations.
Q: How does Yardi maintain its leading edge?
Huebsch: Partly by sponsoring and attending all of the major real estate conference including Realcomm and IBCon. This keeps us close to key trends and what property owners and operators need to run their businesses better, reduce vacancy and increase revenue. As Rob noted, most commercial property owners haven't adopted coworking into their portfolios yet, but many will pretty soon. Ensuring that our customers have a solution that's ready to go when a trend hits is part of Yardi's visionary approach.
Teel: We're a big company now, with about 6,000 employees. It could be easy to get complacent and rest on our existing products and ride those through the next few years, but it's a really exciting place to work. [Founder and president] Anant Yardi is constantly pushing us into new directions, such as coworking. He likes to say we're like 20 different startups operating under one brand. A lot of our teams work like startups—they're eager and hungry, and that makes it a really fun place to work.
See the Realcomm/IBCon 2018 interviews here: RobTeel, Todd Huebsch