Companies mobilize on Yardi
Yardi Mobile Apps
Tools to get things done in the field and on the go — using a smartphone or tablet. We offer mobile solutions that help your staff easily complete procurement, maintenance and inspection tasks, handle prospect and tenant services, access CRM data, or approve invoices and purchase orders and more — all from a mobile device.
---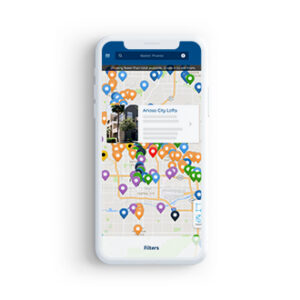 Yardi Matrix Mobile App
The Yardi Matrix mobile app lets dealmakers control property prospecting, preliminary underwriting and asset management as efficiently outside their offices as in them. It provides comprehensive property details such as photos, true owners (not LLCs), managers, unit mixes and sales history. It also allows quick reviews of saved property groups with location access and search filters. Available at iTunes App Store and Google Play Store. Learn More.
---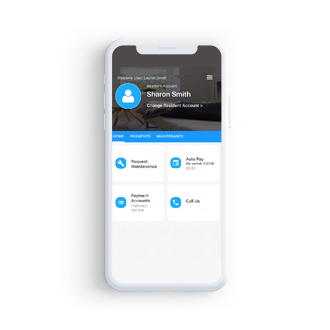 RentCafe Senior Living
The RentCafe Senior Living app allows residents and family members to make payments, review health information, communicate with care providers, provide feedback and submit service requests when it is convenient-even while on the move. Available at iTunes App Store and Google Play Store. Learn More.

---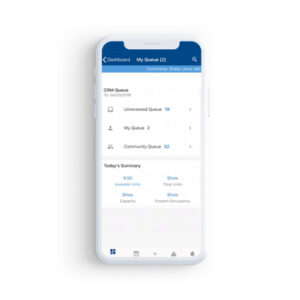 Yardi Senior CRM
The Yardi Senior CRM app enables complete insight into assisted living marketing and sales activities with easy to use customer relationship management tools designed specifically for senior living providers. Yardi Senior CRM eliminates redundancies by allowing real-time data to flow between sales staff, community managers, health care providers and finance teams, boosting revenue and maximizing occupancy as a result. The Yardi Senior CRM app can be accessed from any web enabled device. Available at iTunes App Store and Google Play Store. Learn More.

---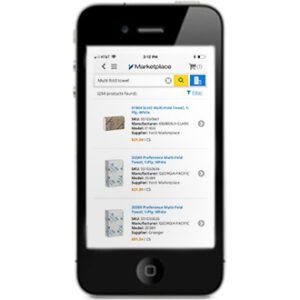 Yardi Marketplace
Yardi Marketplace automates, standardizes and simplifies maintenance, repair and operating (MRO) purchasing for property management companies. The solution includes a comprehensive online catalog, customizable workflows, flexible payment options, detailed spend analytics and in-store purchasing programs with leading supply partners such as The Home Depot®, Staples®, Grainger® and leading janitorial and lighting suppliers. A mobile app for smartphones and tablets let you purchase on the go. Download it at the Google Play Store or iTunes. Note: PAYscan users can access Yardi Marketplace directly through the PAYscan Mobile app below.

---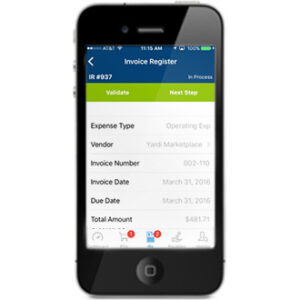 Yardi PayScan Mobile
Yardi PayScan Mobile allows managers to search, view, and approve purchase orders and invoice registers from their mobile device. Approving managers can search for assigned POs by PO number, vendor, or expense type. They can review POs and move them through the Voyager payable workflow. Available in the iTunes App Store and Google Play Store. If you utilize Yardi Marketplace through PayScan, there is no need to download the Yardi Marketplace app. Yardi Marketplace is accessible through the PayScan app.

---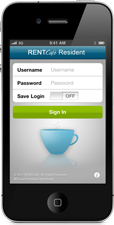 RentCafe Resident
RentCafe Resident provides easy mobile access to the RentCafe Resident Portal. It allows residents to manage their profiles, view their ledgers, and pay rent and other charges from an iOS or Android mobile device. Residents can also use the app to initiate and track maintenance requests that include a description, voice memo, and photos. Available in the iTunes App Store and Google Play Store.

---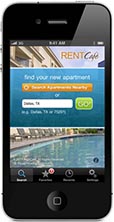 Apartment Search by RentCafe
Apartment Search by RentCafe allows prospects to search for apartments, compare amenities, view floor plans, explore image galleries and share listing information on their phones. In addition, users can create favorite lists, access maps and call properties with a single tap. Prospect information from both RentCafe.com and the RentCafe app flows directly into Voyager, populating a guest card and beginning the online application workflow. Available in the iTunes App Store and Google Play Store.

---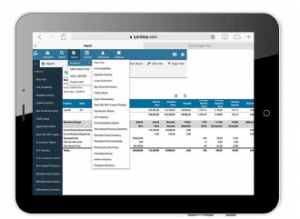 RentCafe CRM
RentCafe CRM allows leasing agents to conduct prospect and resident services from a tablet or desktop, with instant real-time data from Yardi Voyager. Our mobile leasing and customer relationship management solution accesses contact, lead, lease, resident and property data and packages it in an intuitive and mobile format. Leasing consultants can step prospects through the leasing cycle from initial contact through online lease execution, as well as promptly assist residents during move-in, move-out, lease renewal and maintenance requests — without being tied to a desktop. Learn more.

---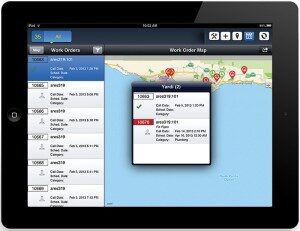 Yardi Maintenance Manager Mobile
Yardi Maintenance Manager Mobile allows maintenance managers to easily track technicians, assign work orders and manage their maintenance tasks from a tablet. Technician locations can be displayed on a map when techs are utilizing Yardi Maintenance Mobile. Work orders can easily be scheduled via a drag and drop process.

---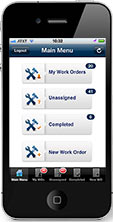 Yardi Maintenance Mobile
Yardi Maintenance Mobile allows maintenance techs to access their assigned work orders from the field. They can add technician labor and inventory to work orders and record time, notes and complete work orders in real-time. They also have the ability to create new work orders. Yardi Maintenance Mobile currently supports iPhones and iPads, Android phones and tablets and BlackBerry smartphones. In addition, mobile enabled maintenance web pages can be accessed from any web enabled mobile device. Available at iTunes, Google Play and BlackBerry App World. Learn more.
---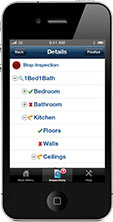 Yardi Inspection Mobile
Yardi Inspection Mobile augments the functionality of Yardi Inspection with the ability to access and enter inspection data from a smartphone or tablet without using the full Voyager browser client. Assigned inspections appear on an inspector's device instantly, and completed results update the Voyager record automatically. Yardi Inspection Mobile can operate in areas without a cellular or wireless connection and synchronize data once the connection is reestablished. Yardi Inspection Mobile currently supports Android smartphones and tablets, BlackBerry phones, iPhone and iPad. Available in the iTunes App Store, BlackBerry App World and Google Play Store. Learn more.

Related Products