Promote Fair Housing
By Mike Sederholm on Apr 18, 2022 in News
Affordable housing providers and public housing agencies across the country are celebrating Fair Housing throughout the month of April, led by HUD's annual commemoration of the Fair Housing Act.
What better time to look at how a smart approach to delivering service to the community can make a positive impact and promote equality?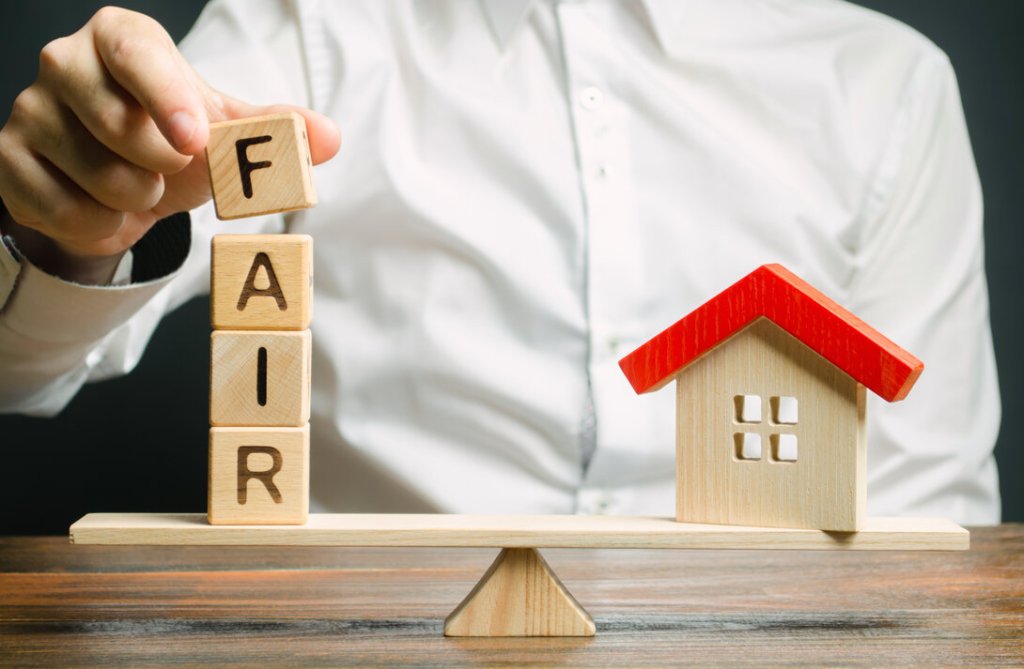 Reducing use of paper forms and in-person meetings with applicants, residents and participants is a smart strategy for affordable housing providers and PHAs to minimize exposure to fair housing claims.
That's because digital apps that qualify households for assistance eliminate the possibility of housing specialists unlawfully influencing the submission of an application or steering applicants to certain properties.
Here are three ways to leverage digital affordable housing workflows to help keep in fair housing compliance.
Stay Non-Partial
While it is natural for employees to want to help customers, a hands-off approach is often better for everyone.
Fair housing laws dictate that households are free to seek residency wherever they like. Neighborhoods or city districts cannot lawfully be unwelcoming, inaccessible or unavailable to households because specific demographic criteria.
The most basic way to make sure affordable housing applicants have the freedom to consider a property for residence is to leave the decision up to them. Housing specialists should not be part of the process of deciding what neighborhood would be best for a prospective renter, lest you expose your organization to the perception of steering applicants to properties.
Publicizing available units on the web ensures everyone has equal access to your list of properties and vacant units. There's no need for your team to tell applicants about one property or the other because your applicants can see all vacancies online without need for assistance.
Eliminate the Language Barrier
Housing providers must accommodate the needs of prospective and current residents' needs, within a legal sense of reasonability. Ensuring access to housing and services in multiple languages is one of the basic mandates of reasonable accommodations.
Housing providers often hire staff who speak languages found in their communities. They also pay to translate paper forms. Such strategies are risky because it's difficult to find employees with the right combination of language and affordable housing skills. Translation services are expensive, and the costs reoccur every time a form changes.
Digitizing compliance leverages freely available translation technology that enables affordable housing applications, websites and service portals to appear in the languages spoken across the community.
Automating translation eliminates fair housing risks. You won't have to presume that your team is not misunderstanding applicants and residents. There's no chance that applicants will be steered to a particular property (whether on purpose or not) based on language. And, you'll promote equal access to the housing, regardless of language.
Treat Everyone the Same
Have you ever heard someone in the affordable housing industry say something like, "These forms are so complicated. You probably won't qualify, there's no sense in you filling them all out." If so, they were at risk of a fair housing claim.
Consistency is the heart of fair housing, and there's no better way to be consistent than to not know anything about your applicants until they've considered their options and made a personal decision to submit an application.
Digitizing compliance takes personal perceptions out of the picture. Compliance specialists working with digital access to files have no need to meet with applicants. There is no chance for them to make personal (positive or negative) connections with applicants. The data submitted by the applicant is the only thing that matters in determining eligibility for housing assistance, which emphasizes transparency, consistency and fairness.
In-person and verbal conversations are great, but when fair housing is on the line, it's better to keep things impersonal, online and consistent. You'll keep your organization protected with digital records that document everything submitted, all communication, and every housing decision stored with a time and date stamp.
What's the First Step to Mitigating Risk?
Download a free ebook that describes how RentCafe Affordable Housing can digitize core compliance workflows and promote fair housing best practices. Then, schedule a private demonstration and see how your affordable housing organization can streamline and standardize applicant intakes, new and recurring certifications and resident services. Call (800) 866-1144 today to get started.