Energy Innovators
By Joel Nelson on Jul 5, 2021 in Energy
Even as pandemic-driven lockdowns and stay-at-home mandates curtailed energy consumption in 2020, organizations in all types of industries remained focused on impactful conservation initiatives. Here's a look at some of the companies that joined Yardi in receiving a 2021 ENERGY STAR® Partner of the Year Sustained Excellence Award, the highest honor bestowed by the U.S. Environmental Protection Agency and the U.S. Department of Energy for initiatives that reduce energy consumption and mitigate climate change.
BENTALLGREENOAK. Along with achieving ENERGY STAR certification for 81 properties, the Seattle-based global real estate investor continued benchmarking its assets' sustainability performance against internal best practices and peers. BentallGreenOak also used ENERGY STAR metrics to measure the success of its energy efficiency strategies.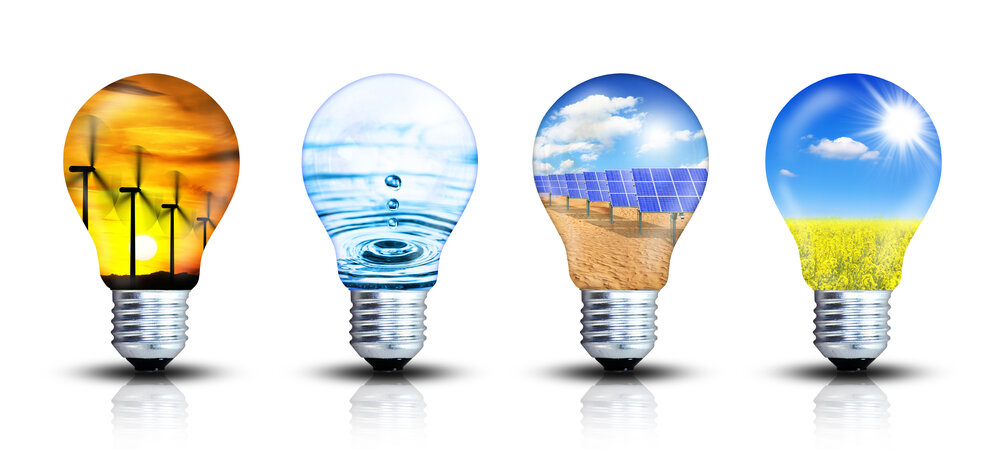 FOOD LION INC. The Salisbury, N.C.-based retail grocery store chain expanded its LED lighting retrofit program to 32 stores, saving more than 9.2 billion BTUs annually. It also earned ENERGY STAR certification for 919 stores, which encompass 89% of its portfolio.
HEXION INC. The Columbus, Ohio, producer of thermosetting resins, coatings, adhesives and specialty resins executed 52 energy projects that produced $2 million in savings. It also conducted treasure hunts at 23 sites that identified 131 potential projects. The Columbus, Ohio, company's energy management program has reduced energy intensity by 28% and saved $14 million in costs since 2014.
INTERTAPE POLYMERGROUP INC. The Sarasota, Fla., manufacturer of paper and packaging products achieved a 6.8% reduction in energy intensity over 2019, part of energy savings equivalent to $6.4 million since 2009. The company also participated in several ENERGY STAR certification, Challenge for Industry and Find the Treasure activities.
MERCK & CO. INC. The pharmaceutical and healthcare company issued a letter of intent to purchase 60 MW of solar energy, matching the amount purchased in 2019. The Kenilworth, N.J.-based global firm also requested that 90% of its strategic suppliers identify opportunities for greenhouse gas and water use reductions.
MOSELEY ARCHITECTS. The Richmond, Va., architectural, engineering, planning and interior design firm made its contribution to energy efficiency by designing four buildings that earned ENERGY STAR certification. Moseley Architects also promoted ENERGY STAR to clients and design partners through more than 8,000 social media impressions.
SOFTLITE WINDOWS & DOORS. The Streetsboro, Ohio, manufacturer produced almost 195,000 ENERGY STAR-certified window and patio doors, 11% more than in 2019. Three new products employed a variety of glass, spacer and low emissivity combinations to provide the best thermal performance. SoftLite also promoted ENERGY STAR by participating in Earth Day, Tax Credit and ENERGY STAR Day promotions through social media and web content.
USAA REAL ESTATE. The San Antonio-based real estate investment arm of USAA achieved ENERGY STAR certification for 32 buildings in 2020 and increased its average portfolio ENERGY STAR score from 78 in 2019 to 82 in 2020. The company also achieved its goal, set almost a decade ago, to reduce energy consumption by 20% portfolio-wide by tracking and reporting data with ENERGY STAR Portfolio Manager.
WELBILT INC. The commercial food service manufacturer released four new ENERGY STAR-certified ice machines and maintained the highest number of ENERGY STAR models of any ice machine manufacturer. Sales of ENERGY STAR products for its Manitowoc and Cleveland brands increased 41% and 31%, respectively. The New Port Richey, Fla., company also trained 3,400 dealers in ENERGY STAR-focused content.
See the complete list of 2021 ENERGY STAR Partners of the Year Award winners.
Learn how Yardi helped New York City's largest office landlord raise its ENERGY STAR score by 58%.