CRE Tech
By Joel Nelson on May 5, 2018 in News
"CRE Tech Industry—Boom or Bust?" was the question posed in a recent R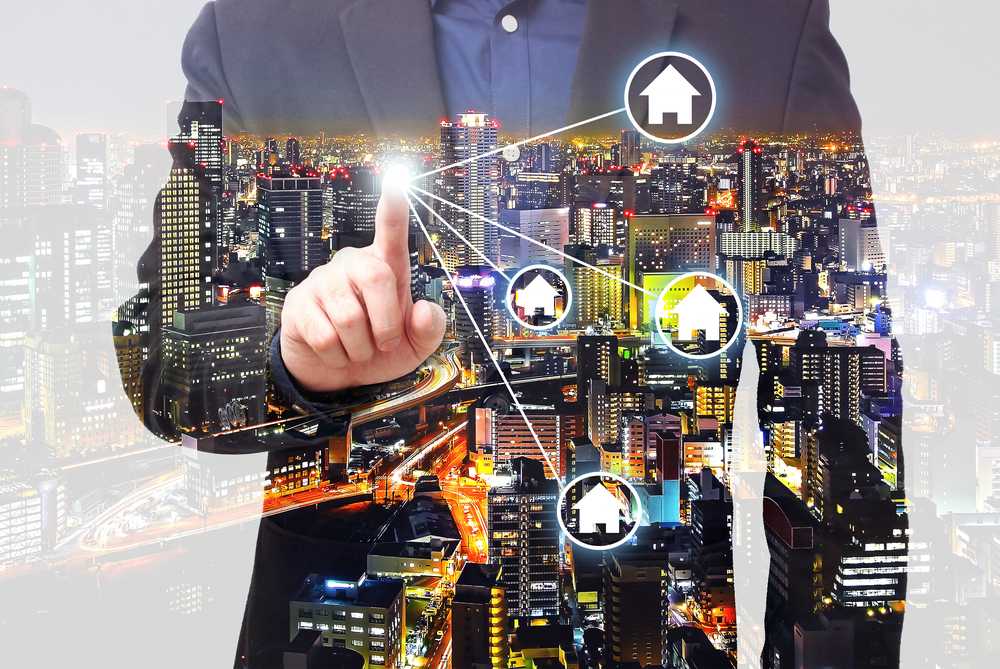 ealcomm-hosted webinar. The answer will depend on technology providers' ability to differentiate themselves and deliver solutions that create value for building owners and operators, according to a panel of real estate technology suppliers, investors and users including Yardi's Alex Stanton.
The five webinar panelists agreed that the commercial real estate industry historically has been slow to innovate its asset management technology. In recent years, however, competitive, regulatory and sustainability pressures have generated a sense of urgency among property owners and managers to regard technology as a strategic ally.
Stanton, Yardi's regional director for commercial sales, noted that generic enterprise management platforms have evolved to accommodate procurement, energy management, coworking and marketing, paralleling the morphing of "lease" from basic tenancy to include amenities and online self-service options. "As a provider of transaction-enabling technology, Yardi aims to create deep transactional functions that can be embedded into the core technology platform," he said.
John Gilbert, chief operating officer and executive vice president of New York City property owner and manager Rudin Management, said his company invests in technology startups and even spun off its own software company. He likened technology to a construction project: "When building a structure, we dig a hole and pour a foundation. Property owners should look at technology adoption exactly the same way. I don't want 20 more silos with 20 new technologies. All data collected should go into a central, integrated platform that can make the building run more efficiently and be smarter." This approach will "future-proof" buildings and create value by correlating data that's already being collected.
Will O'Donnell, a senior vice president at logistics real estate leader Prologis Inc., noted that the difficulty of adopting new technology can be mitigated by first identifying and prioritizing desired outcomes.  Prologis' strategy involves focusing on making the biggest, quickest impact on lowering costs for customers and enhancing value for investors.  "Adopting technology can be daunting, and it requires new skills that complement our already successful platform," he said, adding that Prologis is undertaking new technology initiatives for energy management, facility inspections, preventative maintenance and other operations.
Brad Greiwe, co-founder of technology-focused venture fund Fifth Wall, counseled patience. "Technology adoption is important, but don't forget that change management isn't easy and some real estate organizations don't have the infrastructure to do it," he said. "Chief technology officer and chief information officer positions didn't exist in the REIT world five years ago, and the infrastructure for adopting technology is still nascent."  Property owners and operators should "get on the field: prioritize technology initiatives, invest if not adopt, and experiment.  Even if they don't work out you'll get lots of insight," he said.
Venture fund Moderne Ventures uses a network of several hundred commercial and multifamily executives as a sounding board for winnowing an estimated 3,000 potential technology providers. "We believe disruption comes from companies outside the industry, so we look at companies that are applicable  to commercial real estate technology but also have horizontal applications from an investment perspective," said Shawn Hill, a director at Moderne Ventures. The company has recently focused on investments that are "less about the building and more about the experiential aspect—how tenants and occupants think about the building and how to create frictionless ways to get services into a building," he said.
Successful technology adoption requires patience, collaboration, experimentation and willingness to take chances from all participants, the panel said. Technology providers "need to deliver products that the market cares about. If technology doesn't help solve a problem, we're not interested," Gilbert said.
The market's creation of technology winners and losers is a long game, O'Donnell said, where "some companies will be boom, and some will be bust."
Stanton agreed, "We're in a very long cycle. Commercial real estate needs to focus on data and getting value out of it."
Yardi is a sponsor of the Realcomm webinar series.