Life in Every Drop
By Erica Rascón on Jun 10, 2021 in Uncategorized
Summer heat heralds the beginning of pool season and water sports. Yet for residents of Mesa and other desert environments, the relationship with water is far more delicate. Yardi employee Amanda Ferguson has reshaped the way that she sees water. With her new perspective, she is helping to save lives with a powerful local campaign.
A summer of change
Amanda's shift began in the summer of 2013. Her brother, Bill, set out to bike Sycamore Creek Trail. The combat veteran and athlete met up with his friends and began his workout.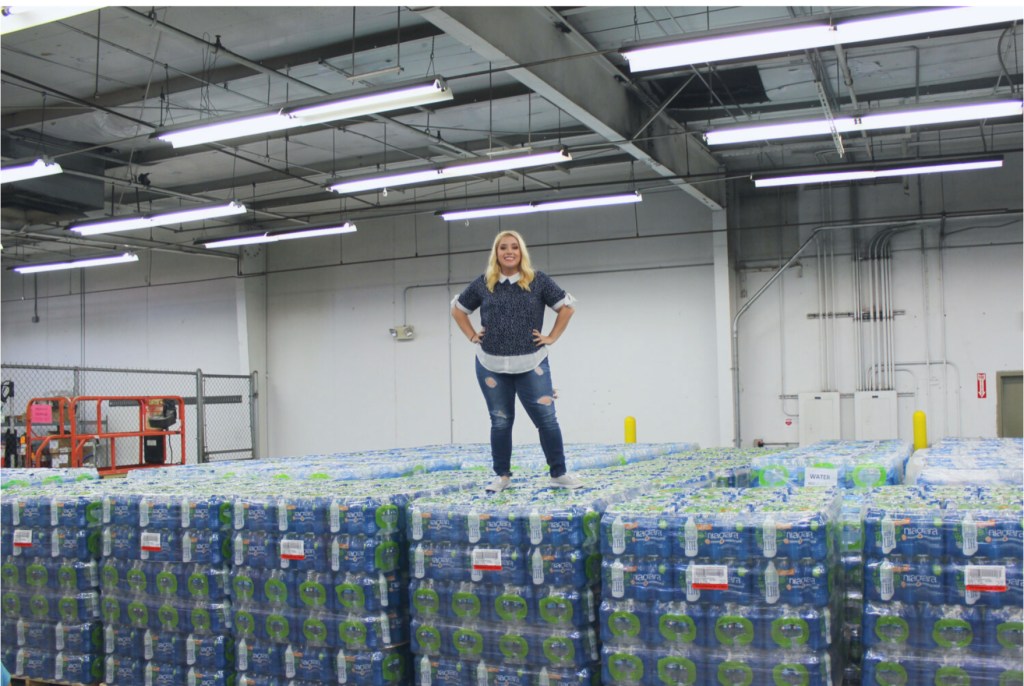 A few hours later, Amanda received the phone call that changed her life. Bill was lost in the desert, and temperatures peaked at 115 degrees. Search teams scoured the terrain. Unfortunately, Bill passed away from heat exposure before rescue teams could locate him. He was 31 years old.
"How can this happen when we live in 115-degree weather every day?" Ferguson wondered. "How can this happen to someone who had done two tours of duty in Iraq and was trained to survive in the desert?"
An undetected problem
Amanda didn't receive the answers that she sought, but one thing one for certain: water saves lives, and recent drought conditions place vulnerable residents at risk.
Many local residents may be unaware of the problem. Aerial views of Mesa reveal pools on nearly every block. For some, the ubiquitous appearance of water may overshadow a continual problem in the area: many residents are food and water insecure. Per the National Oceanic and Atmospheric Administration, in 2020, there were 520 heat-related deaths in Arizona
The Mesa Hydration Campaign is a program hosted by the United Food Bank. Each year, the campaign saves lives made vulnerable by excessive heat and limited financial resources.
"Not everyone has the resources to protect themselves from the dangers we face every day," Amanda begins. "The first thing taught in almost any economics class is the supply and demand for water. When we have access to plenty of it, the demand is low. But when we are without it, it becomes invaluable. When we are put in a situation that life sustaining resources are not readily available, it truly shows the importance. It also shows the harsh realities some people face when they do not have these hydration resources."
To date, 95% of the state of Arizona faces Severe to Exceptional drought, according to the Arizona Drought Monitoring Technical Committee. Temperatures have been exceptionally high with less-than-average rain fall to refill reservoirs and water tables.
The demand for water is high and supply remains historically low. Amanda stepped up to the challenge to help.
Remembering Bill
To honor her brother's memory, Amanda launched Bottles for Bill in 2018. The nonprofit raises funds and bottled water donations to support the Mesa Hydration Campaign. Last year, in the midst of the pandemic, she raised enough money for 60,000 bottles of water. Her goal this year is 75,000 bottles.
"In 2020, I really felt everyone coming together in a time of need. Many people were newly food insecure and didn't always have the resources to get water. There was a huge increase in heat-related deaths as well due to everyone spending more time outside with everything closed," observes Amanda.
The need for water has continued to increase. Amanda continues, "This year, we've seen a lack in supply of water to the stores and higher prices from the pandemic as well."
#TeamYardi can help. Click here to support Amanda in her goal to donate 75,000 bottles of water to the Mesa Hydration Campaign. The local deadline is June 20th.