Recon from Space
By Joel Nelson on Oct 9, 2017 in Technology
Earth-orbiting satellites have been part of the fabric of daily life for more than 50 years.  Billions of people depend on them to support fast, accurate execution of communication, weather monitoring, military and intelligence operations, and other activities.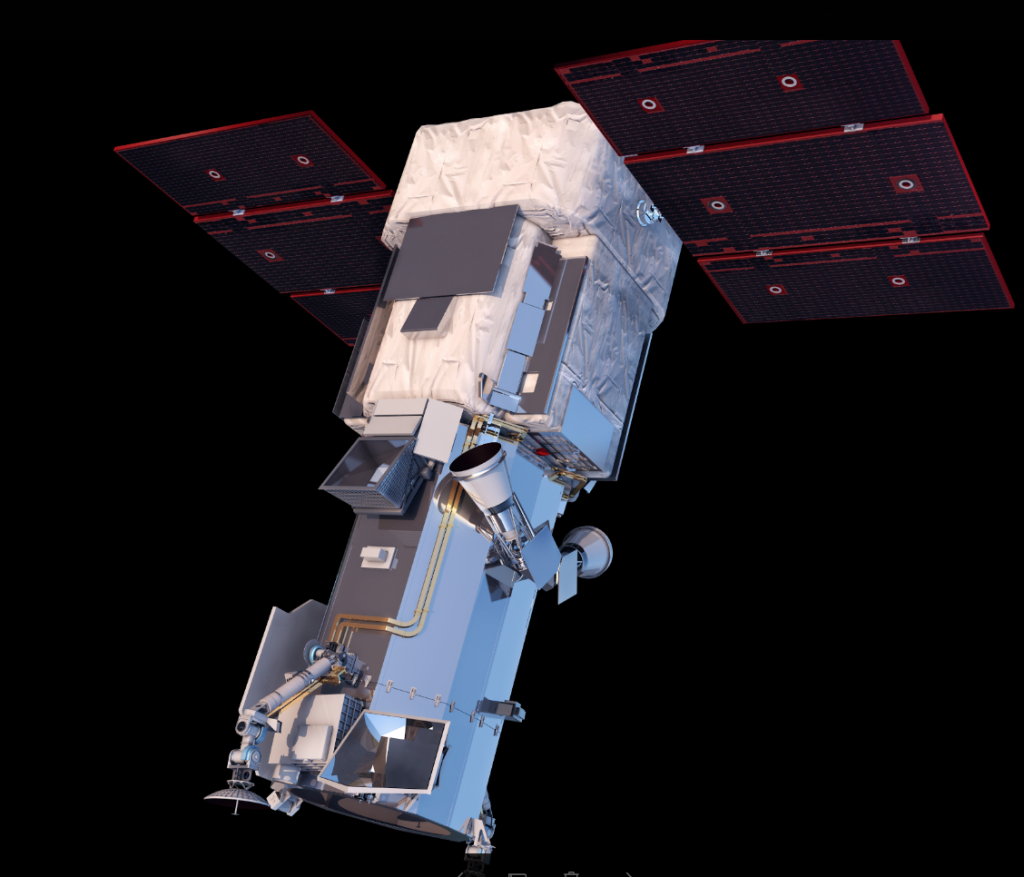 In recent years, the property management industry has become a leader in leveraging space systems' elevated perspective for better-informed decision-making.
Sharp Images from Orbit
A key connection between satellites and real estate stakeholders is Westminster, Colo.-based DigitalGlobe, owner and operator of five imaging satellites launched between 2007 and 2016.  (Two other satellites launched in 1999 and 2001 were decommissioned, although their imagery remains available.)  Equipped with best-in-class optics and electronics, the satellites—GeoEye-1 and four WorldView-class sensors—crisscross the globe, snapping high-quality pictures from low Earth orbit (300 to 478 miles).
Imagery from DigitalGlobe's satellite constellation, which is capable of covering more than 620 million square miles annually, populates GBDX, a big data digital library and analytics platform.  Investors, insurance companies, environmental managers, urban planners and others involved in buying, developing and occupying properties tap into GBDX.  The high-resolution (about 12 inches) imagery aids site selection and development planning, property value and insurance assessments, solar and wind energy potential, code enforcement and more.  The collection, transmission, processing and dissemination cycle can take as little as two hours, and the data can be used to create 3-D, stereo and digital elevation models.
Assessing Risk
"If you're thinking of purchasing property for investment or development, there's a lot you need to know: what's a building's size, shape, configuration and proximity to neighbors?  Is a property flooded, burned or otherwise damaged?  What's the possibility of fire, floods, wind or hail?  What is the best access route for emergency service providers?  Are there new additions or deletions that could impact value or code enforcement?  All this, and more, can be determined from the imagery and analytics available in GBDX," says Camille Cassidy, manager of platform marketing for DigitalGlobe.
"Satellites offer advantages over other collection methods.  They cover very large areas, their pointing is flexible, they can be rapidly accessed during emergencies, and their multispectral imaging exceeds the human visual system's capabilities," says Mark Bowersox, manager of customer success for DigitalGlobe, whose acquisition by MacDonald, Dettwiler and Associates Ltd. is expected to close by the end of 2017.
One GBDX user, location dataset provider PSMA Australia, is creating a digital representation of about 20 million buildings across Australia, providing useful information for insurance, urban planning, emergency management, business intelligence and other private and government purposes. PSMA and other data aggregators are swiftly moving to extend this comprehensive dataset model beyond Australia.
Multiple Benefits
DigitalGlobe's constellation delivers the highest resolution for commercial imagery in the world.  This degree of precision benefits a range of human endeavors.  For example, a WorldView satellite gave Indonesian authorities indisputable evidence of human trafficking in the South Pacific in 2014, helping free more than 2,000 enslaved people.  Space-based images also help security officials plan large-scale events such as the Olympic Games.  And by pinpointing remote habitations, satellite images help make vaccinations and other humanitarian services available to people who might otherwise be overlooked.  DigitalGlobe imagery also illuminates Google Maps and other online mapping apps and services.
DigitalGlobe's next steps include leading a partnership that is developing artificial intelligence capable of comparing satellite imagery over different areas.  This might enable predictions of how a neighborhood's projected median income level will change if, for example, a tennis court or greenhouse replaced a park, or if a school bus parking lot replaced homes or a hotel.  In June 2017, DigitalGlobe announced plans to launch a premium service that will provide satellite images of high-interest locations gathered from multiple commercial providers.
The advanced capabilities and technologies provided by DigitalGlobe are quickly becoming essential tools.  "Satellite imagery is available for virtually any application that requires a clear, accurate and current view of the Earth," says Joe Walsh, corporate marketing manager at DigitalGlobe.
With ongoing improvements in imaging, data storage and analytics technologies, the sky holds no limit for satellites' contribution to real estate—and the rest of the world.