Multifamily CRM
By Erica Rascón on Jan 6, 2022 in Technology
Are you setting fresh, ambitious goals for your multifamily business? Quality customer relationship management (CRM) software can help you reach them. We've got top insights in what to look for when choosing a multifamily CRM solution.
What is multifamily CRM?
You've likely heard of CRM and even dabbled in some of its features. Such software is increasingly critical for the optimal efficiency and functionality of your multifamily business.
CRM gives you a 360-degree view of your relationship with each contact, from prospect to former resident. It offers a centralized location for managing client info, tracking correspondences and compiling data on client behaviors. With such insights, you can market for more conversions, sign more leases, improve retention and revenue.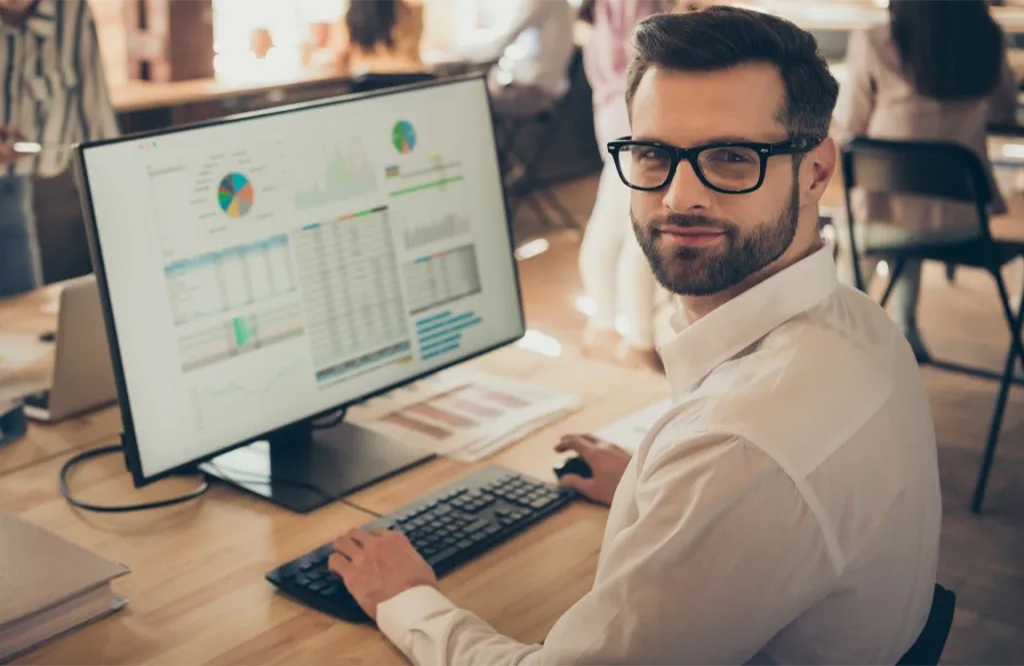 A good CRM tool will also help office workloads feel lighter, resulting in more energized and focused staff with less turnover.
If that sounds good to you, read on!
What to look for in multifamily CRM…
There are lots of CRM options on the market. To select the one that is appropriate for your business, consider the following.
Scalability Different tools at different price points will offer options that are suitable for your business. Select an option that meets your current needs and can grow with you in coming years.
Automation We will spend a lot of time here. Your staff will need automation to streamline workflows and reduce manual, redundant and often time-consuming tasks.
Consider follow-ups: quick responses (under five minutes) are 21 times more likely to lead to a sale. This is because 88% of consumers expect a business to respond to their inquiry within 60 minutes. More than 30% expect a response in 15 minutes or fewer, per the 2020 NMHC/Kingsley Apartment Resident Preferences Report.
With automated text messaging and emails, your CRM tool promotes the responsiveness that consumers expect without adding pressure to your sales team.
Automation also frees up time so that your sales team can nurture leads. Fewer than 30% of leads are ripe for conversion, reports Litmus research firm. The majority of leads will need more exposure and relationship building.
Quality real estate CRM software empowers your staff with automation tools and lead routing. Staff can offer hyper-relevant touchpoints with minimal manual effort. That gives them time to add more of the human element whenever needed.
Automation can also usher renters through move-in, renewal and move-out procedures. Send and receive the information, documents and surveys needed for a seamless renter lifecycle without taxing your staff.
Machine learning A robust CRM tool will leverage machine learning to continually improve its accuracy, efficiency and offerings. Let's face it: most consumers can tell when they're interacting with a chatbot. The good news is that 68% of consumers expect faster, better service from a chatbot.
With machine learning, your chatbot improves its natural language skills over time. Interactions will feel less like texting with a robot and more like chatting with a knowledgeable representative. Machine learning enable rental chatbots to adapt to colloquial phrases and abbreviations to better understand and respond to user inquiries.
Some platforms will even allow you to customize your chatbot so that its persona is in line with your branding.
Integration Integration fosters fluid workflows and more accurate reporting. A seamless connection between your call tracking, customer service, leasing, accounting, marketing and business intelligence software will offer a single source of truth regarding the wellbeing of your business.
Web supported and cloud-based Recent years have solidified the necessity of cloud-based software. Cloud-based services are the backbone of remote work environments. They enable your team to function optimally without being tethered to a desk.
Cloud-based storage also adds a level of security. Regardless of local conditions, your data is stored in secure off-site servers. Those servers are monitored and backed-up by experts that are dedicated to security.
It's also worth noting that your CRM selection is best when mobile-ready and browser agnostic. Staff can securely access role-specific information while in the field or their home office.
Make CRM work for you in 2022
In multifamily housing, every interaction is an opportunity to build a better business. Optimize those interactions with a quality solution. To explore ways that a robust multifamily CRM solution can support your business, join a free webinar.