Need Efficient Leasing Solutions?
By Erica Rascón on Sep 1, 2021 in Technology
Technology offers several benefits that make it a mainstay in the multifamily leasing process. Today, we will check out solutions that add efficiency and convenience to your daily processes.
Automated communication Automation is an essential part of an efficient leasing workflow. Automation means less hands-on time for staff, especially during redundant and menial tasks like responding to general questions.
Let's face it: most people don't thoroughly read. An online study suggests that fewer than 25% of readers complete an online article. This means that—no matter how many details you put on your website—your staff will receive requests to answer the same questions. Additionally, your staff must remind prospects of upcoming tours, manage cancellations and rescheduling, and follow-up after tours are complete.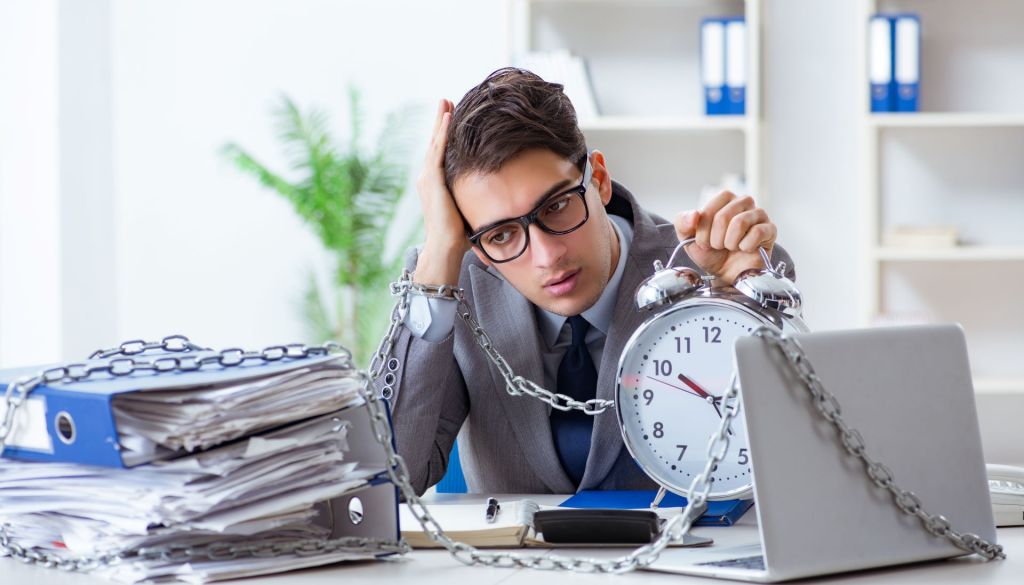 Those simple tasks are time consuming, but they don't have to be. Automated email services issue follow-ups and disseminate commonly requested information. Automated correspondences can save your staff time and save you money without sacrificing a high-quality user experience.
Chatbots for intelligent automation Automation improves response times, which is important to prospects and residents alike. The 2020 NMHC/Kingsley Apartment Resident Preferences Report reveals that 88% of consumers expect a response within an hour and 33% of that group expects an answer in 15 minutes or less. Delayed or missed responses are bad for business.
How do you improve response times while decreasing hands-on time for staff? Chatbots offer real time assistance. They answer questions, book appointments and "learn" to adapt to a company's unique needs and customer trends.
Chatbot are growing in popularity. It is estimated that 85% of human interactions online will be handled by a chatbot by 2025. Users demonstrate such trust in chatbots that 68% of them expect a better experience with a chatbot than a human.
Get 3 Critical Tips for Picking the Right Chatbot
Virtual and self-guided tours Virtual tours can take many formats. Pre-recorded video tours and live video tours are both popular, agent-led options. These tours give your staff the opportunity to build rapport and pursue the sale during conversation. They also offer the convenience of engagement without face-to-face interaction. But agent-led tours still require a notable time investment from staff.
The third tour type, self-guided tours, empowers prospects to schedule their tour online, check in online, and gain access to the unit without the intervention of an agent. Prospects can then enjoy a live tour and follow-up correspondence from an agent.
Self-guided tours are in-demand. A survey of 4,974 consumers on RentCafe.com reveals that 70% of respondents would take a self-guided tour. This convenient tour offering is also effective. Yardi client QuadReal reports that 33% of its self-made appointments converted to leases.
Virtual options allow you to schedule more tours and expand touring hours. Both benefits facilitate greater convenience for your team and your prospects.
Online rent collection Consumers crave online conveniences. Yardi client Applied Property Management has a leasing process that is entirely online. More than 92% of its market-rate residents also pay rent online and the company expects the number to reach 100% in the near future.
Residents at Applied Property Management aren't unique in their payment habits. Per the NMHC/Kingsley survey, nearly 80% of residents prefer to pay online. Online payments can take several convenient forms for your residents. They can pay online with a credit or debit card, schedule a one-time or reoccurring ACH and even pay by text message.
When there are fewer people dropping off rent checks, you reduce office traffic and strain on staff. Online payments also result in zero rent envelopes to open, deliver to the bank and wait for processing.
Online maintenance requests and tracking To a resident, every disturbance in their home workflow may feel a rip off and a domestic emergency. They aren't paying for a broken dishwasher and that leaky pipe is threatening their personal belongings. So until the issues are resolved, you'll get regularly scheduled calls from the resident—unless you have online maintenance requests and task tracking.
Online maintenance requests empower residents to submit their ticket 24/7. With info from an integrated mobile maintenance app, residents can receive updates on the status of their ticket, see photos of progress and more.
Join a webinar to learn how you can integrate efficiency and convenience throughout your leasing process.