Experts Unlock
By Joel Nelson on Mar 22, 2021 in Technology
What's the formula for promoting a tech-friendly culture in an organization? We asked four leaders in Canadian real estate for their insights as part of the Yardi Canada "Canadian Trailblazers" series.
Olivier Rocheleau, corporate controller for Groupe Petra, identifies showcasing upper management's willingness to innovate, recruiting support within the company and instilling strong change management skills as the principal elements. "Everything starts with upper management understanding the need and benefits of technology, not just its cost. Business will see a decline in profitability and lose valued employees who are tired of working with outdated tools, if changes are not made during these times," he says. At the same time, he notes, employees are usually the best sources of insight into the shortcomings of the current tech situation and processes.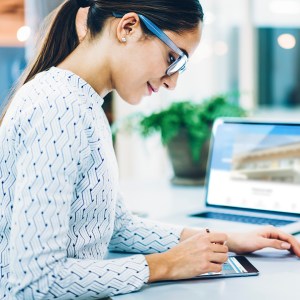 Sandeep Manak, CFO for Wesgroup Properties, concurs. "Get the president or chairman to use new tech" as the first adopters and to lead by example, he advises.
Sarah Segal, director of real estate for Informa Connect, manager of the Canadian Real Estate Forums, considers formulating a strong vision for the future, nurturing cultural evolution and displaying a willingness to go the extra mile as the principal ingredients of successful tech adoption. "A team that sees potential in a pivot, expansion or improvement will dig in to see it happen," she says. Creativity is another key attribute, she adds, with ingraining out-of-the-box thinkers in the company culture and openness to new ideas being among the top elements necessary to forge an environment that encourages constructive change to thrive.
Michael Brooks, CEO of REALPAC, notes that the pandemic accelerated the adoption of technology, from new and pre-existing in the market. This includes videoconferencing platforms, messaging apps, digital contracts, paperless banking, shared creation and management of documents and a host of other tools that are as easily enabled on smartphones as on desktops.
"Businesses forced to digitize all of their operations for remote work now realize how much more efficient they can be," he says.
These four leaders agree that strong leadership, consistent communication and a coherent approach to change management are the key to paving the way to successfully integrate technology into real estate culture. We'll get more insight from them and other industry experts as the Canadian Trailblazers series continues throughout the year.
Read about the dedicated resources that Yardi has made available to its clients over the course of the pandemic.