Talking to the Rentennials
By Leah Etling on Jun 11, 2012 in People | 1 Comment
Oh, those hard-to-pin-down, picky renters and their hearts' desires.
Every year, major research and development dollars are spent by trade associations and independent companies to try to figure out what will make renters choose one property over others, pay more rent for certain amenities, and stay on as long term residents. What's being most closely scrutinized is the predilections of the "Millennial" apartment renters – the kids of Baby Boomers, ranging in age from recent high school grads to those in their early 30s – who are expected to favor renting over home ownership. As a result, some have changed their generational label to the "Rentennials." Is it accurate?
A recent National Association of Home Builders (NAHB) panel that looked at these trends expects these renters to want urban-proximate multifamily housing, with easy access to efficient public transportation as well as walkable neighborhoods, for ease of commuting and lifestyle convenience. NAHB is betting that the Rentennial trend will be a source of income for their industry in the years to come. We decided to take this research one step further and ask a group of Millennials/Rentennials how they feel about renting, home ownership, and what they want in their "ideal" apartment building. Here's what they said.
The perfect apartment?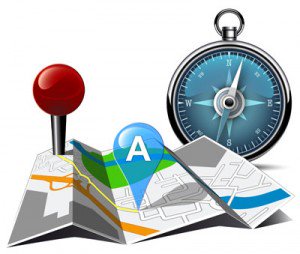 According to the NAHB, it's the location of a property that will be the pivotal factor in attracting most renters, who dislike traveling long distances to their jobs. This insight is accurate, according to the young renters we heard from. And it's also true that renters today want convenient public transportation access and walkable neighborhoods.
"It's all about the lifestyle for today's renters. They want the urban experience of less commute time and immediate access to various activities," said Jeff Kayce, vice president at Bozzuto Development, who participated in the NAHB session.
Jeff is right on, our Rentennials told us. A few of their comments on what makes a great apartment:
"It would be within walking distance of plenty of food/retail, but also as secluded and private as possible. Ideally it would be no larger than a duplex, and not a high density building."
"That old saying – location, location, location? I think now it's more about neighborhood, neighborhood, neighborhood. I want to be close to my job, my friends, and my gym, but if I can walk to a good coffee shop or wine bar and the unit is nice, that's a tradeoff, and I'll definitely consider it."
"Location – I want my commute to be short. I spend a lot of time at work and shortening my commute to less than 20 minutes helped me put time back in my life for myself."
It's all about knowing your clientele when it comes to offering the right amenities, though most apartment developers have focused in on the fitness center as having the most significant value-added potential. The renters we talked to focused on niche amenities as having the most influence on their purchasing decisions:
"Dog sitting services, free cab rides, free utilities, a rec room with a ping pong table, a pool… that kind of stuff."
"Allow dogs, laundry facilities, a yard."
"An in unit washer dryer is all it takes to win the key to my heart."
"A rebate after a certain number of months that I stayed. Basically a forced savings account if I was a long term tenant."
"I love a good gym, but the amenity that really impresses me is great customer service. If I felt like the management staff was actually concerned about my well-being and happiness, I'd be more likely to stay."
"The greatest incentive to rent an apartment over buying would be for a landlord to forgo rent increases or raise rent less often for stable tenants who pay on time and take care of the property."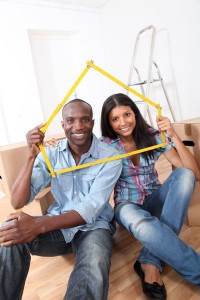 Rentennials: true or false?
The young professionals we talked to – all were in the 20 to 40 year age range – seemed to agree with the Rentennial label. Even those who own homes told us that they see limited home ownership and strong preferences for renting within their peer group, and that they probably wouldn't have purchased a home without the recent decrease in prices. Their reasons for the trend away from home ownership, though, were greatly varied. A few reasons they gave us:
"I get the sense that the generation as a whole is gravitating toward renting, because it frees up so much time and money to follow your passions — travel, work, art, music, writing, all of those things are slightly easier when you are not tied in to a mortgage and home maintenance. But within our group of friends, most of them are trying to buy homes, because they really enjoy the process of remodeling, redecorating, gardening, etc. Plus with interest rates so low, it's hard not to want to take advantage. It's a mixed bag."
"We can't afford to buy. It is becoming less 'worth it'. Why sink all that money into a home you probably will lose money on, when you can rent and put your extra money into the market and hope for the best."
"The primary reason people buy houses is to settle down and have a family. People are marrying later and getting divorced faster. We are also more mobile in terms of our jobs. Because careers aren't for life for our generation, housing stability is sacrificed so we can stay mobile."
"People do not like the responsibility and unknown costs of owning. Renting is simply easier and more flexible. Jobs move these days and renting gives one the flexibility to do so. Especially in an unknown market, renting is very attractive."
"Lack of stability in the job market. Even though I have a good job, I'm afraid I could lose it if the economy goes south again, and then what happens to my mortgage payment?"
"Mobility is increasingly important for young professionals fortunate enough to have a well-paying job, which makes being tied to a home less attractive. Home ownership will still appeal to some, though I predict those who do buy homes will do so later in life."
Ask a Rentennial
Want to get inside the minds of today's primary apartment renting demographic? Submit your "Ask a Rentennial" question in the comments section, and we'll get back to you with feedback from the insightful folks who answered our survey questions.