Senior Living Wisdom
By Joel Nelson on Dec 28, 2020 in News
Fifteen percent of Americans were 65 and older as of 2018. One study projects that the population of Americans 65 or older could reach 108 million in 2050. The 85-and-older population may increase at least fivefold in that time, to more than 6% percent of the citizenry.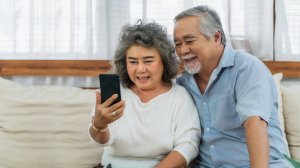 Some indicators of an aging population — and a few fun facts — are presented in the information below, which is drawn from a range of sources including the U.S. Census Bureau; the United Nations; Washington, D.C.-based population, health and environmental information source Population Reference Bureau; and Virginia law firm Mountain Empire Legal Services.
85 and up is the U.S.'s fastest-growing age group by percentage.
By 2040, about one in five Americans will be 65 or older, up from about one in eight in 2000.
Persons 65 and older are projected to outnumber children by 2034 for the first time in U.S. history.
In 1960, those 65 and older comprised 4.9% of the global population. By 2050, they will account for 17%.
More than 10,000 members of the baby boom generation (born between 1946 and 1964) turn 65 every day.
As of 2018, 24% of men and about 16% of women 65 and older were in the labor force.
About 65% of baby boomers say they plan to work past age 65.
Five percent of people 65 and older in 1965 had completed at least a bachelor's degree. Twenty-nine percent of that age group had done so by 2018.
About 80% of seniors own a car and drive frequently.
Nearly half of all adults 65 and older volunteer.
Harland David Sanders (Col. Sanders) started Kentucky Fried Chicken when he was 65.
May is Older Americans Month, so designated to appreciate and recognize senior citizens.
August 21 is Senior Citizens Day.
And another fact: The Yardi Senior Living Suite delivers multiple benefits for senior living community residents, operators, caregivers and families.