Semper Fido
By Joel Nelson on Dec 29, 2022 in News
We have reported on pet-friendly policies for multifamily properties, senior living communities and coworking spaces. So how about traditional offices? Are attitudes about pets in the workplace evolving?
As recently as 2015, about 8% of U.S. businesses had pet-friendly policies. While only about 15% of employers let employees bring pets to work six years later, according to a survey by Southern California mobile pet groomer Barkbus, more employers are open to the idea. With 23 million U.S. households having adopted pets during the COVID-19 pandemic, "employees are prioritizing pets in their choices of where to work—and this affects employers' willingness to allow pets onsite," Forbes asserts.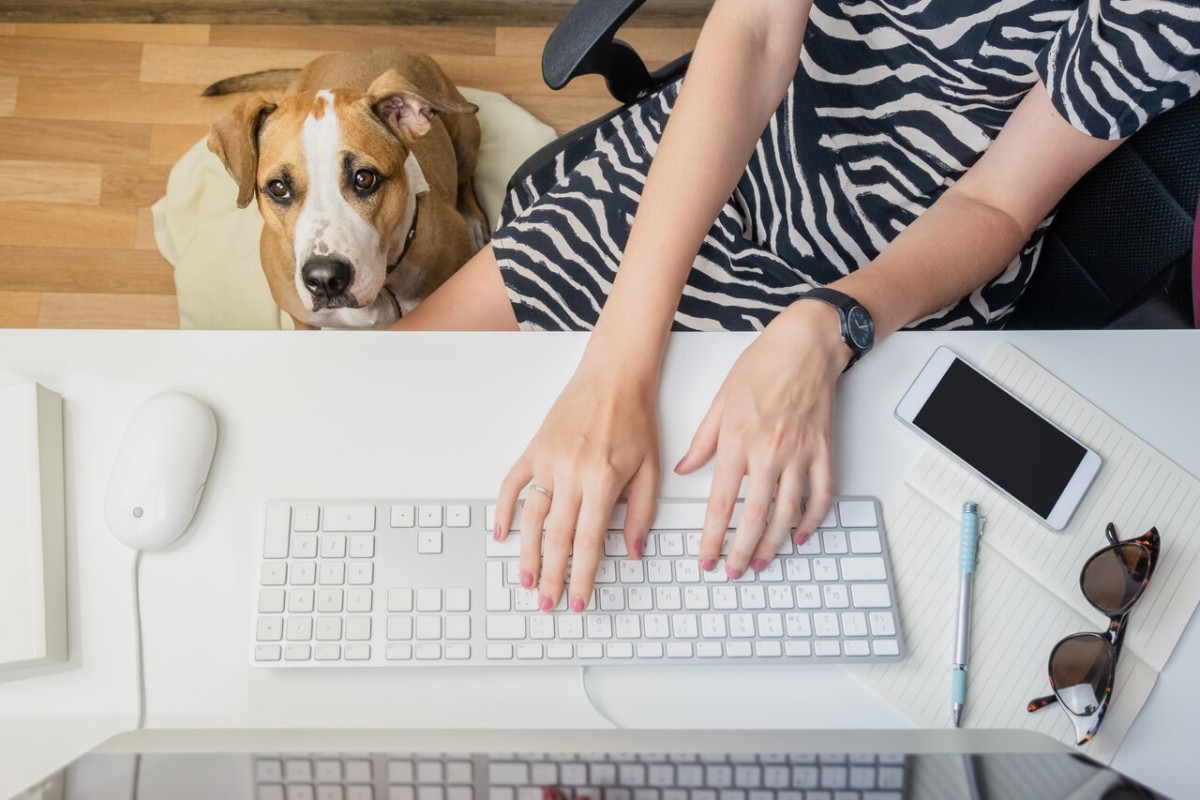 Employers such as Google, Ben & Jerry's, Tito's Vodka, Cliff Bar & Company and Atlantic Health System have established onsite pet-friendly policies. Some companies offer insurance, care stipends, onsite dog parks, time off for adoption or bereavement as part of their benefits package.
A potential competitive advantage
A 2021 study by job-seeker resource LiveCenter found that 94% of people were supportive of having pets in the workplace. Tolerance extends beyond cats and dogs to significant (although somewhat lesser) support for fish, birds, rodents, amphibians and reptiles.
As a result, there are "increasing numbers of workplaces where you can take your pet to work and reap the benefits of pet ownership no matter what your work schedule," Forbes reported in February 2022. And, adds personal finance information resource FinanceBuzz, "pet-friendly companies may even have a leg up over competitors: pets in the workplace can decrease employee stress levels and improve trust and communication between co-workers, which increases productivity."
Feasibility checklist
Obviously having pets isn't possible or desirable in every location, such as construction sites or workplaces restricted by lease and health regulations. But companies considering adopting pet-friendly policies might consider guidelines recommended by the Michigan Retailers Assn., corporate wellness advisor Passport Health and others, which includes:
Check the lease. You'll need to confirm if your lease permits animals on the premises. When negotiating or renewing lease, you can consider requesting such terms as defining responsibility for damages from animals in the building and establishing pet-free zones.
Survey employees. Do people really want pets onsite? Does anyone on the payroll fear animals, have allergies or have some other reason to be uncomfortable? Questions about compatibility need to be addressed and resolved. Establishing a channel for workers who don't bring pets to report problems or express concerns should also be part of the corporate pet policy.
Analyze for safety. Employers and pet owners need to determine if an animal is aggressive or uncomfortable in the work environment and if there's anything on the premises that could pose a danger to the animal.
Set parameters. Establish clear policies that make the owner responsible for an animal's vaccinations, behavior, sanitation needs and restriction to the defined space for the pet.
The realization that pets at work can enhance customers' perception, add to employees' work-life balance and promote employee retention appears to be growing. We'll check back on this trend in 2023 and beyond.