Let Pets Pay Off
By Erica Rascón on Dec 31, 2019 in Marketing
The future is furry. According to the American Pet Products Association (APPA), 65 percent of Americans have pets. The number of households with pets is growing. Since 2014, the number of people who own pets has increased by 3 percent. Many of these households include your prospects and renters. Another major housing trends report from 2018 reveals that 46 percent of renters live with pets.
Multifamily properties that adequately market their pet policies and services can thrive in this environment.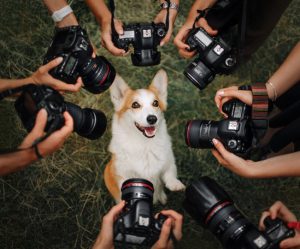 What Renters Want
About 47 percent of renters list allowing pets as a requirement for their next rental, reports the 2020 NMHC and Kingsley Apartment Resident Preferences Survey. Simply permitting pets isn't enough. Nearly 45 percent of respondents expressed interest in on-site pet services.
Pet services make caring for an animal in an apartment setting more convenient. In the absence of a personal yard, more than 50 percent of renters expressed interest in a dog park and 44 percent desired a pet-washing station. Those are just a few services that pique renters' interest in the NMHC report. Other options include dog walking, pet-friendly community events, and animal health and safety activities.
When properties offer value-add services for pets, pet owners report a greater sense of satisfaction with the community. That satisfaction can translate directly into conversions and lease renewals.
Marketing that Gets Results
Establishing your pet policy and an engaging selection of in-demand pet services are the first steps towards success. The next step makes sure that your hard work draws the cash flow that it deserves.
Without advanced online marketing, prospects who would value your pet-friendly efforts may not find you. It's important to intercept prospects at multiple points during their housing search. By reaching prospects are various touchpoints around the web, you can establish your band as the premiere property for pet owners in the area.
When prospects search online for pet-friendly properties in your neighborhood, your property should pop up early in the listing. SEO and SEM puts your property in the spotlight: savvy SEO strategies boost your organic search results on search engines like Google. Insightful SEM strategies will help you place effective paid ads throughout the web.
You will also benefit from marketing your pet services on social media. Pet owners have a strong presence on social media. Mars Petcare polled American pet owners who use social media at least twice a week. About 65 percent of respondents post about their pets. About 15 percent of respondents followed pet-related social network pages and a whopping 47 percent of those not currently following a pet-related social network page would consider following one. If you are posting pet-related content, your brand is on pet-owners' radar.
Finally, the Fun Part: Marketing to Pet Owners
Avoid simply making a list on the amenities page of your website or ads. Lists don't sell, but cute kittens will. Natasha Braunwart, a trade marketing coordinator, discovered why animals are a hugely successful marketing tool. Her research reveals that pets have likeable traits that make it easy to form emotional bonds and psychological connections.
"Animals offer connections such as companionship, loyalty, and obedience, when humans do not always offer the same things in such a simple form," Braunwart explains. Such a quick emotional bond is essential when you're competing against other pet-friendly communities in a neighborhood.
In your marketing campaigns, put the pets front and center. Ideally, they will appear with real people (not stock photos) in scenarios that reflect your pet-centered amenities and services. Leave the rest of the your online marketing strategy to the professionals.