Embark on Automation
By Nik Edlinger on Sep 30, 2019 in Events, News
When it comes to customer service, your residents aren't asking for the moon. They just want relevant responses and timely help. Fortunately for property marketers and managers, automation solutions make this "dream land" a reality. These powerful tools help you not only meet those expectations but soar above them.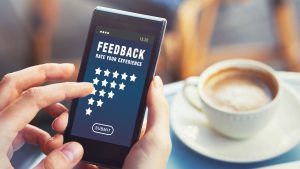 At the upcoming 2019 Florida Apartment Association Annual Conference in Orlando, you'll have the chance to create your own "customer service flight plan." Yardi is sponsoring a session titled "Houston, We Have a Problem: Customer Service Levels Are Low" with Don Sanders, principal of Trainer Don's World. Through the lens of automation, Don will explore the past, present and future of customer service, discussing creative ideas and techniques for delivering stellar experiences.
Don has been in the multifamily housing industry for over two decades, and his presentations are fueled by his real-life work. His FAA session promises to be highly energetic and useful, so make sure to attend if you're going to the conference.
While you're there, touch down at Booth 500 for a quick chat or demo. We'll be showcasing the RENTCafé Suite, which offers marketing automation solutions that help you streamline repetitive tasks and deliver targeted content to your prospects and residents.
Here's a preview of what you can explore at the trade show:
Give prospects a launch schedule to pick from
Customer service begins with accessibility. Today's prospective renter is soaring down the proverbial "home search runway," and they need smart, simple and efficient ways to connect with your property. They need tools and technology that allow them to manage their time and search with the click of a button.  RENTCafé's self-scheduled tours feature gives prospects the ability to book their own appointments, directly from your website. Leasing office staff get notified of confirmed appointments, which then appear on their calendars.
Talk about elevating your customer service – this is true accessibility. Better yet, you choose which days and times work for your office. You can also systematically change tour availability to ensure that you always have enough staff on board to show future residents around.
It's faster and more convenient for your prospects, and it eliminates the back-and-forth emails for your staff. Plus, prospects who self-schedule have been shown to convert at a higher rate! MG Properties Group saw their conversion rate rise from 11% to 14% through self-scheduling.
Automate communications from ground control
Timing. It's all about timing. We've all waited at some point or another to hear back from someone – but how long are you willing to wait for a meaningful response? How does timing play a role in effective customer service?
Ground control to mother ship, we have your answer – automated message management with RentCafe and RENTCafé CRM. Marketing automation helps you deliver targeted messages that convert more leads and improve resident retention with automatic replies and custom follow-ups.
Picture this: Someone searching for an apartment online sees your ad with a number they can text for more information. They send a text asking about your pet policy and receive an automated response letting them know your property accepts pets. The reply also includes a link to available units. Now they're on your website, ready to choose a floor plan, and you didn't even have to lift a finger!
Let an AI autopilot take requests for you
You don't have to be a rocket scientist to know that digital assistants have become part of the new normal. Juniper Research estimates that there will be 8 billion digital voice assistants in use by 2023. Digital assistants have taken the customer service experience to new heights. Everything from the way we listen to music to ordering goods to getting our daily dose of the news, AI and smart home tech is revolutionizing how we control our homes and manage our finances.
Give residents a simple way to check balances, pay rent, request maintenance and more, all through voice commands with the RENTCafé Resident Services Alexa Skill. After linking their RENTCafé account on their Alexa-enabled devices, residents can simply say "Alexa, open RENTCafé" to access a myriad of services. Smart home features like these give your business a competitive edge while making things even easier for your residents.
Help your brand shine bright
In this age of customer experience, your brand is critically important. It sets customer expectations for an experience that matches. According to a recent PwC survey, customers are willing to pay as much as 16% more for a better customer experience. Adding weight to that, a Walker study found that by the year 2020, customer experience will overtake price and product as the key brand differentiator.
With MyCafé by RentCafe, you can ensure that brand experience extends to their mobile device, too. Brand RentCafe apps with your own property or corporate name, colors, images and icons. Residents can then securely and instantly log in to manage community tasks like payments, lease renewals, maintenance and amenity reservations. It's a win-win: Residents get simple, self-service options on the go, and your brand makes a lasting impression.
Ready for liftoff?
Automation means out-of-this-world customer service – less desk time doing data entry and more face time with prospects and residents. Want to learn more? Schedule time to chat with us at FAA and download our free marketing automation ebook.