Multifamily Outlook
By Leah Etling on Jan 26, 2021 in Matrix
After a year ravaged by disease, division, job losses and economic hardship, expectations for the multifamily industry in 2021 are the subject of a new Yardi Matrix outlook.
"While there does appear to be light at the end of the tunnel, it will take some months to get most of the country vaccinated and get businesses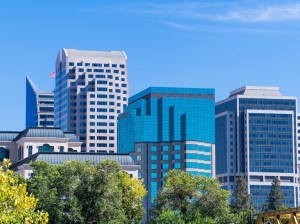 operating as normal," states the report.
Job growth has been mostly positive since the summer, but the economy remains nearly 10 million jobs off its peak. Millions of renters continue to struggle to make monthly payments. The $900 billion stimulus package passed at the end of 2020 provided some relief, especially the $25 billion renter assistance, $25 billion for Housing and Urban Development (HUD) programs and $300 per week supplemental unemployment.
"However, another package is likely to be needed in 2021 to keep many families and property owners afloat," the report's authors opine.
Nationally, rent growth fell only slightly in 2020, but there was a huge variation among metros. Rents and occupancy levels fell sharply in high-cost gateway markets, as renters left crowded and expensive coastal centers. More affordable markets in the Sun Belt, Southwest, Midwest and Mid-Atlantic saw modest rent growth. In 2021, the expectation is that gateway markets will continue to struggle, and the industry will have to deal with weak rent collections, eviction bans, forbearance requests, lobbying for renter aid and new federal mortgage oversight protocols.
Despite the challenges, capital flow remains strong. Sales activity dropped about 35% in 2020, but investors are still looking to buy apartments. Agency lenders have had their allocations clipped slightly, but debt availability is also strong. Construction has slowed, with less than 300,000 deliveries in 2020. With more than 750,000 units under construction now, new supply should stay in the 300,000 range for a few years. Gain more insights on the industry in the full report.