Informed Decisions, Better Results
By Erica Rascón on Jun 2, 2021 in Global, Technology
The most successful companies are those that utilize data and analytics as a supporting tool to adapt to rapid market changes, but how can you simplify Big Data to improve daily decision making? How can online services help you stay connected while safely doing business miles apart? There are innovative solutions that offer a combination of tools that boost profitability, efficiency, communication and even security.
Read on to discover four ways asset intelligence (AI) technology can help CRE operators understand how to navigate market shifts and emerge with a competitive edge.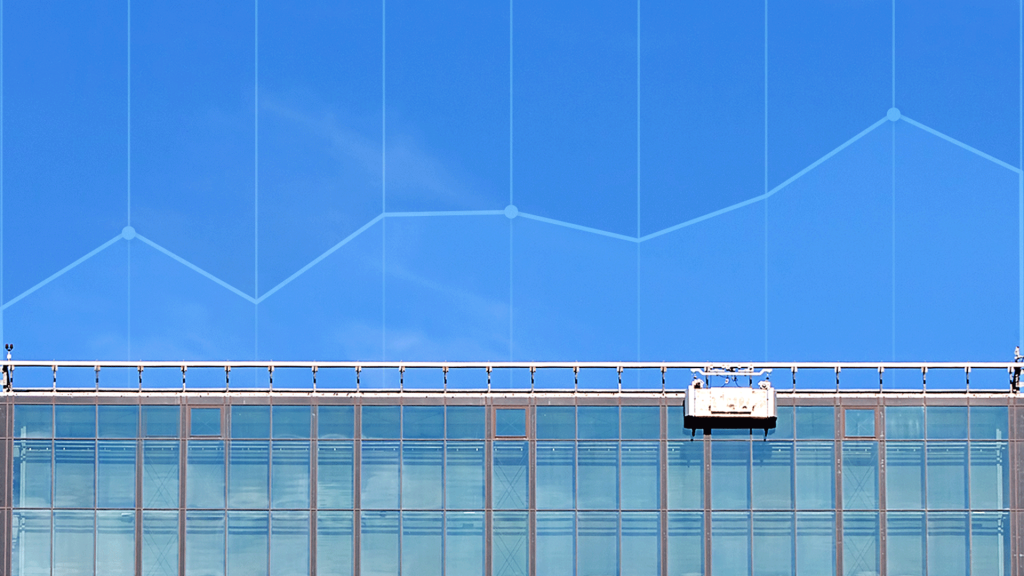 1. Use data to enhance asset performance
On average, more North American organizations have been using big data for benchmarking and prescriptive analytics over the past few years. In fact, according to KMPG's 2020 CEO Outlook, 92% of Canadian CEOs fast-tracked their transformation to meet COVID-19 challenges, with 76% believing that investments in tech tools such as automation, artificial intelligence and cloud systems are critical to unlocking long-term growth.
As a result of the tech adoption, the CRE industry is seeing AI enable teams to identify patterns and recognize trends by easily visualizing broader pools of data that influence KPIs, all within a customizable dashboard. With the assistance of automation and machine learning, the data becomes more refined over time facilitating more informed decisions on everything from marketing spend to concessions and leasing velocity. Having ongoing access to distilled real-time reporting encourages team collaboration, a data driven culture and empowers departments to stay on track of projects – it can even give individuals the latitude to go beyond their day-to-day responsibilities. During challenging times, this refined data also gives operators better insight into deals and key early wins that can reassure and even excite stakeholders.
2. Forge a clearer pathway to success with cloud-based data management
Cloud-based asset management platforms offer key insights into portfolio health including revenues, debt, risk, occupancy and sales. Such data helps asset managers make more strategic decisions and set stakeholder expectations.
Benefits also abound at the property level. Today's asset management software seamlessly integrates with site-specific tools. Integrated, cloud-based technology supports facility and construction managers, leasing agents and property-level users. From online rent payments to digital procurement, users save time, decrease redundancies and improve accuracy within a single integrated system. With site staff connected to a single point of truth, they can efficiently make better day-to-day decisions.
Structured dashboards enhance the value and practicality of data. "[Commercial clients] want a solution that's designed for them and which connects them to the central data system with mobile applications and dashboards. That's why we created a connected ecosystem for the operations side with Yardi Elevate," explains Brian Sutherland, vice president, sales commercial at Yardi.
He continues, "Expanding data access to the back office is tied to the larger issue of data management. The challenge is dissecting data and making it actionable for informed decisions. That's the importance of role-based dashboards that remove guesswork for building operations people who need to control costs and work more efficiently."
Modern asset management technology platforms assimilate data at the property and portfolio levels and make it universally available. With a complete set of information, asset managers can evaluate pipelines, connect investors with appropriate deals and create an effective management plan. More strategic deal execution paves the way to increased revenues and overall success.
3. Gain greater efficiency and convenience throughout your organization with online services
The cloud offers a unique opportunity to work with live data from anywhere with an internet connection. Executives can review reports, approve expenses and authorize payments when and where it's convenient for them. Asset managers virtually present live reports to stakeholders with real-time data that is consistent throughout reporting systems. Whether in the office or a remote work environment, leaders across the organization achieve greater accuracy and efficiency with online services.
At the property level, online portals make it easy to process rent payments, complete procurement and communicate with tenants. Such portals also provide convenient methods of communication for tenants and managers. In the age of contactless transactions, portals prove their value:
A commercial property leasing guide published by Colliers International explains the importance of open communication with tenants. Clear and organized communication establishes strong rapport and long-lasting, mutually beneficial relationships. Online services empower site managers to meet the growing demand for contactless transactions and maintain effective communication without fielding calls and emails 24/7.
4. Prioritize security with cloud services
Data governance is a dedicated task, not an afterthought. Commercial leaders must constantly adapt and evaluate solutions that can securely gather, store and process vast amounts of data from disparate sources. From daily transactions to building performance systems, safeguarding data in the cloud and keeping systems up-to-date is essential to organizational wellbeing.
Outsourced hosting services are a proven strategy to derive greater value from an IT budget. For most organizations, building in-house services and security infrastructure comparable to a large cloud provider is cost-prohibitive.
The best cloud companies offer seamless security and backup data in interregional locations. They have teams of security experts constantly monitoring the environment to identify vulnerabilities, block attacks and investigate anomalies.
Get started
Data provides businesses the opportunity to identify patterns, hone metrics, garner insights and effect action. The commercial real estate industry is advancing at an unprecedented rate where technology and data render more powerful decision making capabilities. Prepare your organization for greater success with an integrated line of commercial data management tools. Schedule a demo to learn how you can make more informed decisions for better results.