Outstanding service
By Matthias Muench on Sep 11, 2020 in Global
These days it might be easy, perhaps even understandable, for those in commercial real estate to downplay the relationship of tenant interaction to asset performance. After all, the COVID-19 pandemic has largely evicted workers from their offices while retail continues to endure e-commerce's expanding presence.
But property owners shouldn't lose sight of how important ongoing communication between owners and their tenants is for attracting prospects,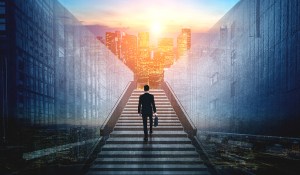 retaining tenants and operating efficiently. Erin Wicomb of San Diego real estate investor Mavrik Investing has noted that "customer retention is often an underestimated factor in real estate success and not given nearly enough attention. Plenty of effort is spent finding and marketing to new tenants, but investors and landlords often neglect to take care of existing customers and make them happy."
Focusing on the residential market, the U.S. National Multifamily Housing Council noted in a 2018 report titled Disruption: How Demographics, Psychographics and Technology Are Bringing Multifamily to the Brink of a Design Revolution that "tomorrow's renters' needs and wants are shaping up to be so very different in any number of ways that the industry must begin thinking about how to adapt or risk facing a disconnect with their future customers."
In a similar vein, a commercial property leasing guide published by Colliers International declared that "the number one reason that an owner's relationship with his or tenant falls apart is lack of communication – and this is often the responsibility of the property manager," adding, "You can have the best customer service on the planet, but when property management breaks down through lack of foresight or poor communication, that one action can strike a fatal blow against all the goodwill you had built up."
Residential tech demonstrates success
How do residential property owners avoid that fatal blow and take care of their residents, maintain communication and build goodwill? Many have embraced portals as the answer. They are a valuable tool for connecting residential community members to the services they might need any time of day or night. Seamless access to contact, lead, lease, resident and property data lets staff focus their attention on higher-value operations.
Advanced property management technology platforms host portals as part of an end-to-end system that performs all prospect and resident services in the rental lifecycle, from initial contact to move-in, lease renewal and move-out, as well as timely communication.
New advantages for commercial real estate
Commercial real estate operators might want to consider emulating their residential counterparts by implementing portals and apps that deliver tenant services much more efficiently than is possible with telephones and emails.
Property managers, for example, can easily dispatch announcements, emergency plans and other vital information through a portal. Tenants, for their part, can record maintenance requests and attach audio and photo documentation.
Although millennials seeking cutting-edge amenities in their living spaces are the most visible advocates of property technology innovations, commercial real estate is undergoing its own generational shift. The younger workers among the sector's cohort similarly expect the convenience of online and mobile self-services such as document access, electronic payments, maintenance requests, retail sales data entry and concierge services.
Ideally, portals are built into a property management and accounting platform that centralizes financials, operations, leasing, maintenance management and other operations in a cloud-hosted database. Relieved of manual tasks such as the recording of tasks, property owners can concentrate on closing leases, maximizing rental income, increasing conversions and renewals, and ultimately enhancing their assets' value. Some property management platforms leverage artificial intelligence, machine learning and chatbots to combine historical unit-level performance data with market outlooks. The resulting portfolio-wide data and prescriptive recommendations help managers make informed decisions that cut costs and elevate asset performance.
Portal technology offers a human touch that contributes measurably to tenant satisfaction, a key element of retention and a property's reputation in the marketplace. As Mavrik Investing's Wicomb advises, "From the start, develop and provide channels of open communication with tenants outside of just the lease agreement. If you can develop a healthy relationship with tenants and help them succeed, that will ultimately impact your bottom line as a landlord and investor."
Portal technology is within the reach of managers and tenants of properties of any size. Read about the latest innovative solutions available to the commercial property management industry.