ShelterBox Spotlight
By Leah Etling on May 4, 2022 in Giving, Global
Since 2015, Yardi has been a supporter of ShelterBox, a crisis response non-profit that assists globally in natural disasters, war zones and other crises.
Last month, Yardi awarded ShelterBox a $100,000 grant to support the organization's response to the war in Ukraine. The funds are being put to immediate use on three vital projects. Read on to hear the non-profit's story and learn about volunteer opportunities.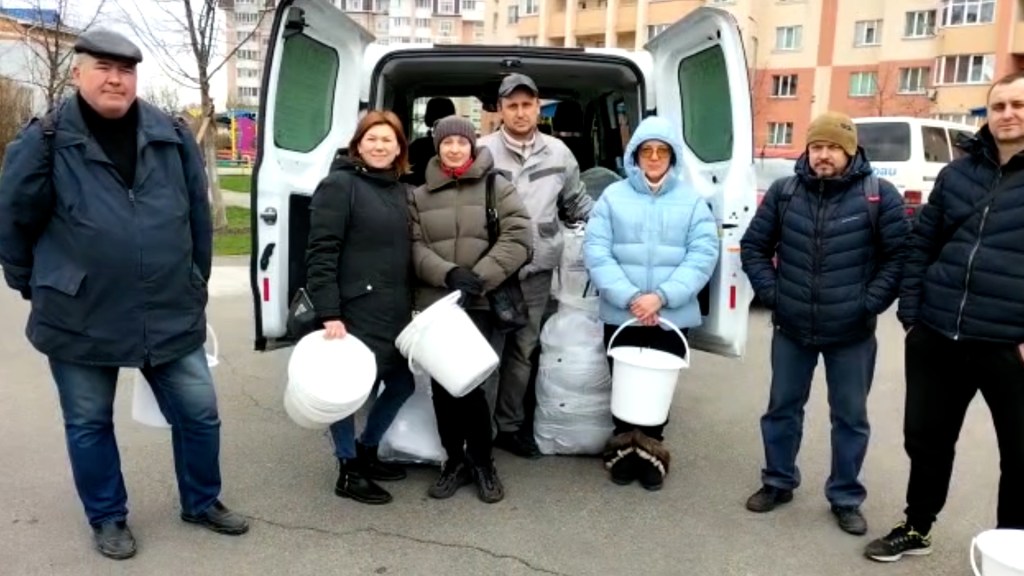 An Organization Overview
ShelterBox President Kerri Murray visited Poland, near the Ukrainian border, during the early weeks of the war and was struck by the outpouring of support for refugees from throughout Europe. Individuals were arriving in their own cars, having driven for hours, to offer transport and refuge in other countries.
"It's really profound, in the midst of all this heartache, to see things that make you really hopeful," said Murray. "In the worst of times, you often see the best of humanity."
She was also struck by the sadness exuded from the refugees who had to leave loved ones, especially men of age to serve in the military (ages 18-60), behind in Ukraine. "I noticed that people were not relieved. Even though they were now safely in Poland, their families were ripped apart."
ShelterBox staff and volunteers are no strangers to these situations, as they have contributed support to more 2.5 million people during over 300 crises in nearly 100 countries since the non-profit was founded 22 years ago.
"As a humanitarian aid organization that works globally, we're trying to tackle one of the biggest issues that's plaguing our world, and it's the massive displacement of people," Murray said. Including the conflict in Ukraine, more than 119 million people are currently considered displaced, more than any other time in recorded history.
"These include victims of violent conflict situations, like we are seeing in Ukraine, civil war situations, and then disaster situations. It could be earthquakes, tsunamis, cyclones, hurricanes – any events that have forcibly displaced people from their homes," Murray said.
Prior to the war in Ukraine, ShelterBox was responding in the Philippines to the aftermath of Super Typhoon Rai, which decimated homes and displaced millions in December 2021. The organization was also continuing its ongoing response in war-ridden Syria, where it has served continuously since 2011.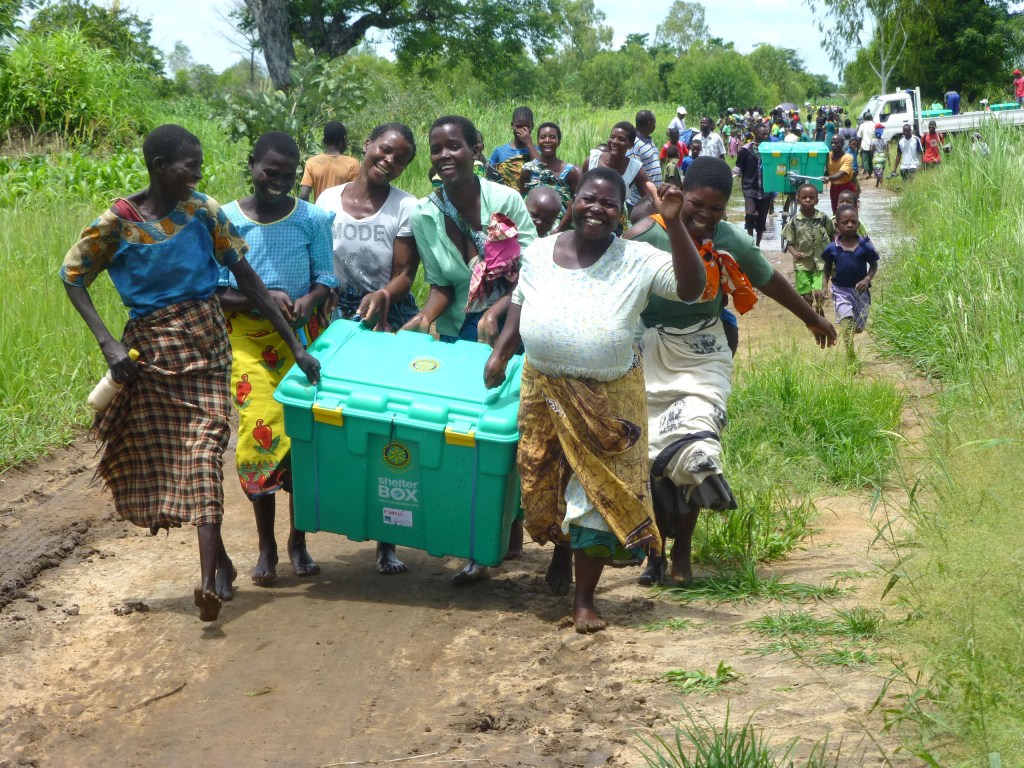 "It's this kind of quiet work in conflict situations that are the reason ShelterBox has now been twice nominated for the Nobel Peace Prize," Murray said of the Syrian efforts. "The essential premise behind the organization is that we provide the things that you need to sustain your life if you lose everything in an instant, and you're forced to flee your home."
Supporting Ukrainian Refugees
The United Nations estimates that 12 million Ukrainians have been displaced because of the war, with 7.7 million remaining within the country's borders. The organization was prepared for the conflict with advance assessment work, something they attempt to do in any country where there is a potential for conflict.
Learning from its experiences in Syria and other conflict zones, ShelterBox knew that the most effective response strategies would be the most portable. Its three projects in Ukraine include the following:
Mattress distribution to provide refugees on the move with a comfortable place to sleep. "These are for people who are cycling through the collective (refugee) centers, so they're not sleeping on floors," explained Murray. Thousands have been used over the last five weeks, and are returned after use so that they can be distributed again.
Shelter-in-place kits for Ukrainian homes that have been damaged by bombs, customized to regional needs. These include tarpaulins to cover roof or wall damage, basic tools and building supplies, as well as solar lights, water carriers, thermal blankets, and hygiene kits. "It's a very customized bespoke kit based on the unique needs of people who are internally displaced," Murray said.
Hygiene kits and incidental cash grants for refugees on the move. These include basic supplies for cleanliness while traveling and around $120 (U.S.) cash for food and health needs. ShelterBox does not distribute food or water, as many other agencies provide these items.
Yardi's $100,000 donation is supporting the above projects. "We'd love to just say a big thank you to Yardi and everyone who made this happen. Support like yours is the only way we could do this vital work, as we are a privately funded non-profit," Murray said. The organization expects that Ukraine will become a protracted conflict zone where response actions are needed for months or even years.
Opportunities to Volunteer
ShelterBox's efforts are supported by volunteer fundraisers and volunteer field workers – in fact, the organization has more volunteers than paid staff. Opportunities are available in seven unique categories, from sharing the mission of the organization to helping to raise funds by accomplishing extraordinary feats.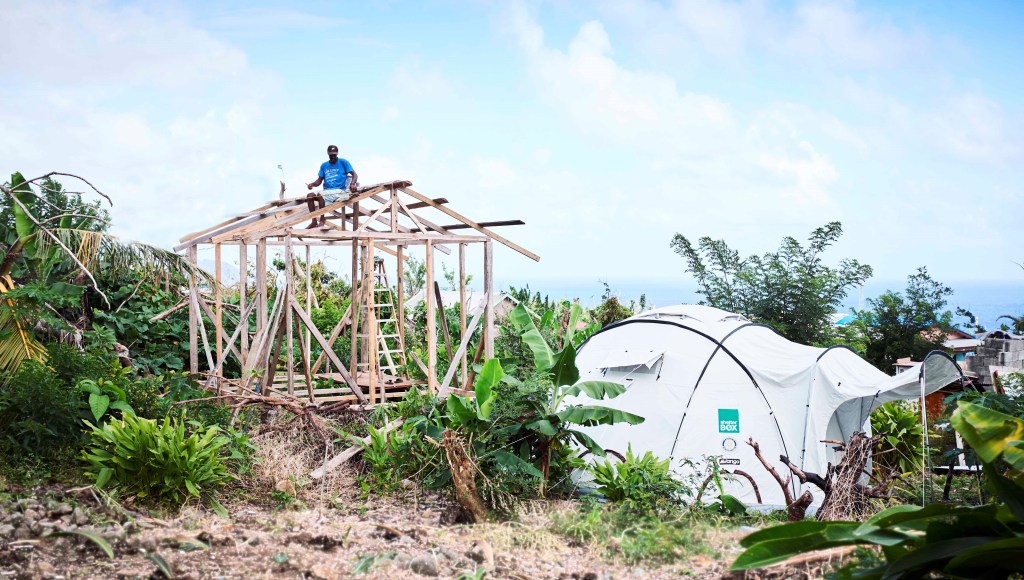 Over the last two years, the non-profit's Adventurers – a category of supporters who "take on an extraordinary challenge to raise awareness and funding for ShelterBox" – literally went to new heights for the organization. Brittany Woodrum, a Colorado volunteer, climbed all the state's 14,000-foot (and greater) peaks during pandemic lockdowns, raising more than $100,000 in the process.
"We have these really extraordinary volunteers who want to do something grand, a bucket list item if you will, to help raise awareness and support the work of ShelterBox," said Carrie Baptista, Marketing Director for ShelterBox.
Watch the video below to see the feats of the ShelterBox Adventurers, and stay tuned for additional opportunities for Yardi team members to get involved: