Simplify Social Housing
By Erica Rascón on Jan 1, 2020 in Technology
Social housing providers in Ontario strive to improve efficiencies and remain compliant while providing the best outcomes for residents and their communities. As non-profit organizations, achieving those goals on limited resources can be tough. But with innovative software, achieving success in social housing management is revolutionized.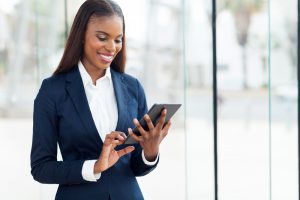 Yardi Voyager Social Housing leverages tried-and-true best practices to offer secure and powerful software with a single, integrated database. Intuitive workflows, convenient automation, and industry-specific tools make subsidized housing management simpler. Voyager Social Housing empowers providers to save time, save money, and thrive.
Empower Staff for Success
Staff efficiency is essential to success in social housing. Peter Altobelli, vice president and general manager of Yardi Canada explains, "Yardi understands the demands and changes within this industry. ONPHA serves more than 700 non-profit housing providers over 400,000 people in 163,000 homes within Ontario. It's important work and they're doing a great job, but turnover is high and resources are limited for providers."
To make the most of available resources, Voyager Social Housing facilitates optimal operation of Canada's non-profit housing. In addition to robust accounting tools, Voyager Social Housing helps manage RGI (rent-geared-to-income) reviews, Rent Supplement programs and facilities management.
The cloud-based software equips staff members with the fundamental tools needed to work confidently and efficiently in the office and offsite. With the integrated general ledger, staff avoids repetitive data entry and costly errors. Streamlined workflows make it easier to obtain consistency, reduce inaccuracies and coordinate efforts among team members. Staying compliant is also simplified with easy-to-follow workflows.
With redundancy and discord minimized, staff is free to focus on more critical tasks.
Simplifying Rent
Voyager Social Housing offers features that simplify RGI reviews: Provincial requirements can be readily updated in Voyager, making it easier to calculate rents using the most recent parameters. Via an intuitive dashboard or reports, staff can quickly view upcoming annual or interim reviews. They can also manually enter changes to income status to re-calculate rents. The system facilitates temporary rent changes, changes in unit and occupancy requirements, and changes in eligibility. Paperless tracking ensures that information can be readily accessed by all authorized staff.
Rent Supplement management is also easier than ever. Providers can track Rent Supplement agreements and process changes to unit rents. Since RGI data is integrated with the general ledger, the system effortlessly calculates and issues subsidy payments to either housing providers or residents.
Hassle-Free Reporting
 An integrated system facilitates consistent, accurate and convenient reporting. Users can access built-in overviews for everyday reporting or drilldown for more details. Quickly pull review dates and application statuses for RGI units. Then get an in-depth look at vacancies per every subsidy program in your community as well as history logs and dates of action. It's easy to create customize reports for more specific needs such as work orders and ad hoc financial reporting.
Reports issued by Voyager Social Housing support provincial, municipal, board, and internal reporting requirements. Any report can be exported to Excel or in PDF format.
Manage Waitlists with RENTCafé Social Housing
 RENTCafé Social Housing offers a paperless system with flexible tools to manage multiple waitlist. Applicants can complete their forms online and benefit from built-in checks for missing data. Their data is automatically transferred into Voyager which eliminates re-keying errors, saves time, and spares staff effort. Additionally, electronic applications eliminate the cost and risk of storing paper files.
Applicants can log into RENTCafé Social Housing at anytime to review their status and make updates. The online portal reduces the lag time of mailing notifications and decreases calls to the administrative office. With the saved time, staff can focus on resident care.
Success in 2020 and Beyond
 Voyager Social Housing and RENTCafé Social Housing are an ideal combination for social housing providers who want to simplify and expedite applications and compliance.
"We work with several other non-profit housing associations and providers to help the industry evolve and provide new efficiencies through technology," says Altobelli. "Voyager Social Housing and RENTCafé Social Housing provide a secure cloud-based solution for tracking applications, RGI, and transforming traditionally paper-based transactions into an intuitive online workflow."
Learn more about how improved efficiencies with Voyager Social Housing can prepare you for success in 2020 and beyond.