Flexible Office Space
By Erica Rascón on Feb 18, 2021 in Technology
Adaptability bolsters the longevity of any organization. Yardi commercial market experts have observed that many urban and suburban office owners are transitioning to more flexible site models. The smoothest transitions occur when they are supported by integrated technology.
Brian Sutherland, vice president of commercial sales at Yardi notes, "We will continue to see a lot more flexibility in the future of office. There is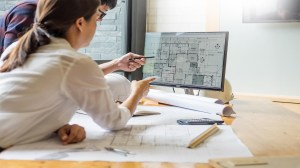 increasing demand for flexible workspace. Clients seek asset management and construction products as their urban and suburban offices convert into more versatile, mixed-use spaces."
Office spaces embrace the transition to more flexible workspaces
Among office spaces, suburban sites have remained steady during the pandemic. Though they were not as vulnerable as their urban neighbors, many suburban office owners are exploring flexible spaces to adapt to tenant demand.
As many tenants implemented remote work policies for employees, the daily demand for office space declined. Months later and moving forward, many tenants have announced hybrid office models that permit occupants to share socially distanced workspaces on a staggered schedule. Common areas are expanding to accommodate healthy and flexible work conditions.
Some urban offices are taking the shift to adaptable spaces even farther. "To leverage current conditions, owners transform office assets into mixed-use facilities including traditional offices, flexible workspaces, retail and even multifamily," reports Robert Teel, vice president of global solutions at Yardi.
Technology tools to support the transition to flexible workspaces
The transition to more accommodating spaces has resulted in an increased demand for technology. Solutions for construction management provide visibility into projects and cost management as owners transform buildings to meet the changing needs of the market. Short-term leasing and space management solutions help owners drive revenue in any space while promoting occupant safety.
Vendor management, vendor compliance and procurement systems facilitate contactless transactions to eliminate paper and shorten processing cycles. In tenant management, technology analyzes tenant risk, remotely executes collections and keeps the lines of communication open with lessees.
"Procure to Pay has received a lot of attention because it promotes business continuity and eliminates paper," says Sutherland. "When we left and went to work from home, who was writing and signing paper checks? Perspectives shifted. Turning procurement into an electronic process, was critical."
Each specialized solution integrates with owners' property management and accounting software. This eliminates errors cause by disparate systems, helping owners achieve consistency, accuracy and transparency throughout portfolio management.
Technology for the evolving portfolio
Integrated technology provides owners with the tools needed to manage their increasingly diverse portfolios. Yardi is positioned to support clients as they diversify, offering robust solutions in a wide range of verticals on top of a single asset management platform.
"You're not going to find anybody else out there that has the breadth of mixed-use point solutions that we do," says Teel.
Sutherland adds, "There are other point solutions out there. Yardi is laser focused on making each one of these solutions best in class. What separates us is that each solution connects to a single database. From an IT perspective, it reduces the overall burden."
Join a webinar to learn how you can elevate your asset portfolio with one connected solution.