COVID Communication
By Nik Edlinger on Jun 23, 2020 in Technology
For the loved ones of residents in senior living, concerns about the coronavirus have not yet abated, even as states reopen and life gradually returns to "normal." Residents in communities are at a higher risk for COVID, and restrictions on visits remain in place to protect them.
So it's not hard to see why family members would want transparency from senior living providers. Has anyone there caught it? What protocols are in place to help? How is everyone holding up?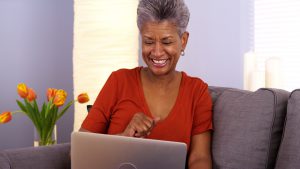 Since the start of the outbreak, dozens of states have instituted reporting guidelines that require assisted living and skilled nursing facilities to report their COVID numbers to public health authorities. But some states have gone even further by asking providers to share those same numbers with the family members directly on a daily basis.
Of course, many providers have already taken great steps to expand their communications. They've added FAQs to their website, posted notices to their online resident portal, and have sent plenty of emails to loved ones, residents, staff and vendors.
At Yardi, we've had clients reach out for help setting up email campaigns like these, so we've put together a quick tutorial video that covers how you can create emails that can be sent in bulk to a customized list of contacts.
Senior living email correspondence in Yardi
Both Yardi Voyager Senior Housing and RENTCafé Senior CRM offer email correspondence. Whichever you choose to use, you can leverage templates to pull in information like the recipient's first name, today's date and facility name from your database. That way, you can easily customize your emails in bulk.
The video will walk you through how you can choose your information categories, format your text and then filter your contact list. It also explains how to add attachments and upload images, in case there are resident photos you wish to include.
Note that, depending on your email server settings and whether you're using Voyager or Senior CRM, the emails can come from specific staff, a general community email or from a "no reply" Yardi email address.
What to include in COVID update emails
A few senior living associations have put together sample letter to help leadership in communities keep families up to date on COVID-19, including the Society for Post-Acute and Long-Term Care Medicine (AMDA). They've provided a few templates that range from no confirmed cases yet to multiple cases. Take a look:
That said, we always recommend that everyone conduct their own planning based on their specific location and circumstances. While we are dedicated to providing general information to our clients, it is not intended to be health care or legal advice. Please consult appropriate government agencies and authorities, as well as health care and legal professionals
For more ways on how the Yardi Senior Living Suite and our team can help, feel free to contact us, submit a case on Client Central or visit our resources page for COVID-19.