Westbrook Mgmt
By Erica Rascón on Dec 14, 2016 in People
Maintaining a family-oriented company culture does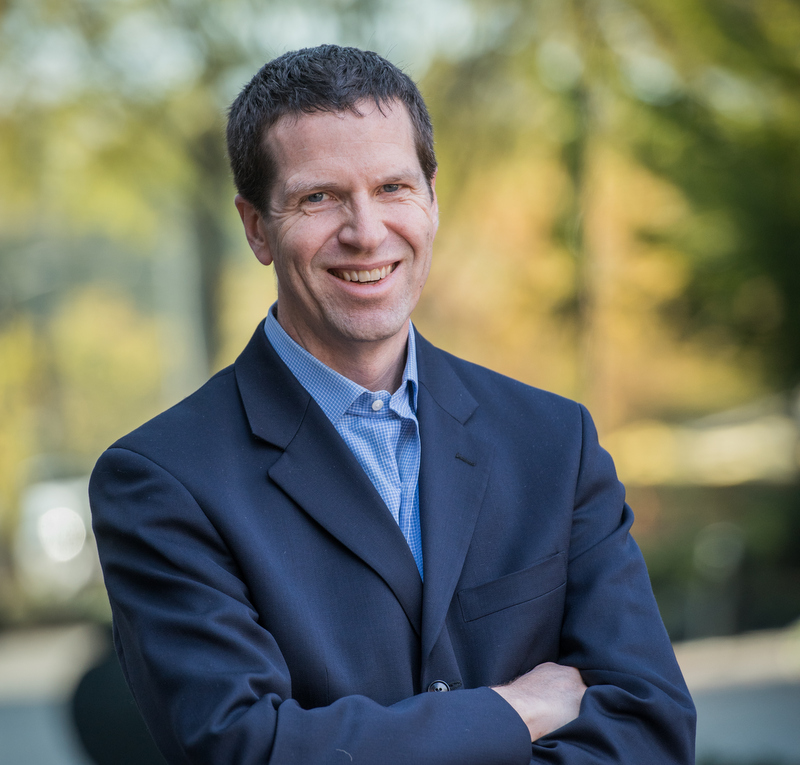 mean limiting corporate growth. Westbrook Management of Milwaukee maintains the balance with Yardi Voyager.
Westbrook Management supervises about 2,000 units, including 450 units of affordable housing. Anthony Franda joined Westbrook Management four years ago to serve as the Controller and CFO of the small organization. He quickly embraced the tight-knit office community.
"It's a small, family-owned organization. Because it's small, we all wear a lot of hats. Everybody is valued," says Franda (pictured, right). "I think having direct interaction with the owners allows me to see that I'm having an impact and that I'm valued and appreciated."
While the family-owned atmosphere was great for office culture, staying small wasn't a long-term plan. Westbrook Management had the talent and will to grow. But Franda soon realized that an outdated software system limited the company's capacity.
Franda attended a National Apartment Association (NAA) conference in search of a solution to the outdated software.
"We went to an NAA conference and saw everything that the industry was doing. Our system couldn't handle anything, really, that the industry was moving towards. I realize that we had an antiquated system. Not only that, but the software company that we were with wasn't investing in the product. They weren't updating," Franda says. "I realized that we were in the wrong system."
Westbrook Management thoroughly researched several software options before selecting Yardi Voyager.
Franda explains, "Yardi is an industry leader and they invest a lot in new technologies. The one thing that I realized is that if you're not constantly improving with all of the new technologies that are coming out, within a few years, you're going to be antiquated. I needed to find a software company that is constantly improving their processes and investing some of their profits back into the company."
The ever-evolving Voyager empowers small companies to work smarter, not harder. In one platform, users can execute leases, run analytics, and access innovative resident, tenant, and investor services.  Automated workflows and system-wide transparency promote accuracy and efficiency throughout the organization. Voyager is just what Westbook Management needed to bring operations up to speed with limited recruitment.
The configurability and convenience of Yardi's single stack setup also addressed the company's growing needs.
"Just about any product that any property management company could find is within the Yardi umbrella," begins Franda. "We wanted to find a software that was all-encompassing. Yardi is one sign-in and one set of data. All of our managers and our users back in our home office can have one sign-on."
The Yardi umbrella includes a series of modules that further customize Voyager. Westbrook Management selected the Yardi PAYscan module for its automated invoice processing, digital invoices, and online approval workflow.
Franda reflects, "PAYscan works great. The property managers are scanning the invoice in, acquiring it, coding it, and approving it. Done," says Franda. "Stop having the properties hand-write 'Approved' on the invoice and mail it to the office. It makes no sense. We're in the age of electronics."
PAYscan brings Westbrook Management closer to the cost-effective and eco-friendly future of paperless storage.
"All of our storage is in the cloud now. We can access it from anywhere. I could get on this morning in Atlanta and see what they're scanning in Wisconsin," says Franda.
As needs change at Westbrook Management, Franda and his team explore other products at Yardi conferences and forums. The live-data, accuracy, and convenience of Yardi Resident Screening caught his attention at the PHA & Affordable Housing Forum in Atlanta.
"Before, we were doing a criminal background check in our own state, one out of fifty, which was permissible because most of our residents don't go out of state. We were running credit scores and doing a matrix on that. Resident Screening is almost the same price and it does all 50 states," observes Franda.
He continues, "My biggest thing was that, if someone in the property across the street was evicted, before it hits the public record, they could apply at our place. We were not going to know that in the old system but Yardi Resident Screening would."
As Westbrook continues to grow, the organization relies on Yardi to help it flourish. Innovative software with state of the art conveniences pave the way for efficient development.
Franda says, "I don't know where we will be 10 to 20 years from now but if we're not with the company that's improving and working on their products, we're going to be behind. That's why I went to Yardi."