Josh Bradshaw
By Leah Etling on Feb 11, 2013 in People | 3 Comments
Josh Bradshaw has a concise and articulate philosophy on technology, and it's based primarily on his experience as a Yardi Database Administrator for BlackRock, the world's largest asset manager.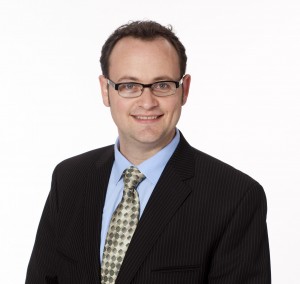 A longtime Yardi user, member of a commercial focus group that contributes heavily to the Global Solutions development process, and instigator of productive collaborations between Yardi users around the world, Bradshaw is a savvy technologist who understands that the potential for software to improve business processes is only limited by our imaginations. But he believes equally that simplicity is the key to great product design.
"Yardi software is designed to make our lives easier. It's not going to make you have less work to do, but it is going to make it so that we can accomplish more, we can do our work better and faster, and we can be more innovative and connected.  We can walk around with an iPad or an iPhone and show apartments. Maybe in the future we'll have some augmented reality with Yardi – wouldn't that be fascinating?" Bradshaw asked during a recent interview.
In other words, he's passionately future-focused and constantly pushing for better products, which is what has made him a useful contributor to the Global Solutions teams' client collaborative development process. During focus group meetings conducted at the bi-annual Yardi Advanced Solutions Conferences, Bradshaw and his peers are invited to share their ideas for improving the commercial product suite. One year, his idea was something he called "the fifth grade math report."
"For our commercial recoveries, we needed a report that would clearly show how all the calculations were being done for all of the tenants," Bradshaw explained. During the focus group meeting, he described the report as needing to use terms, equations and summaries that someone in grade school  would understand – a big challenge given the complexity involved in commercial recoveries.  "I was not ashamed to say I just need something very simple," he said, thinking also of other end users who needed to understand the information.
In a few short months, Yardi developers turned around a release with an analytical report that accomplished his request. The report was just one example of a suggestion Bradshaw contributed that led to development action and product improvement – the ultimate goal of any collaborative feedback Yardi receives from clients.
Collaboration is also the theme of online groups he's facilitated with fellow Yardi clients. Starting with the San Francisco Bay Area Yardi Users Group when he was working at Spieker Companies, an owner-operated property management firm, Bradshaw saw the benefits of asking other Yardi users for help and reciprocating that help. Since moving to BlackRock, he's established another online group that focuses on Yardi's commercial product.
"I needed the ability to phone a friend, and so that's what I was doing," he said of his Spieker days. "And when I came into the commercial end of things, I also wanted that ability. This is international, we have people all over the world, who are high level administrators who contribute development input."
Bradshaw is globally focused in his personal life as well. He and his family recently relocated to Melbourne, Australia, where they will live while he attends an MBA program at the Melbourne Business School. He received his undergraduate degree at San Jose State in California, and chose the high-quality Australian program due to the diverse global experience it offers.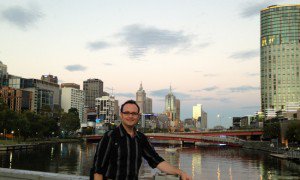 Reeling off a list of countries that his classmates hail from that sounded like the roll call list at the United Nations, he explained: "One of my objectives was to be positioned to work globally anywhere in the world, even if it's back in the U.S., even if I start my own little company. You can go to school in the U.S., and take a class on international business, or you can come to Australia and skip the class."
Though he's not sure what the future might hold after earning his degree, or whether it will involve real estate technology, it seems sure that Bradshaw's philosophy about the role of programs and devices will hold true in the future, wherever it may take him.