Unlock Evolving Functionality
By Natalie Mahn on Jun 5, 2023 in Senior Living
Did you know 65% of sales professionals use CRM? And out of companies using mobile CRM, 65% achieved sales quota compared to 22% of those without mobile CRM?
Case in point, with the right CRM solution, senior living operators are equipped to advance sales and marketing efforts in more ways than one. But it's important to find a solution built for the unique needs of senior living — one equipped with tools that evolve as the industry does. Fortunately, we have just the solution in mind.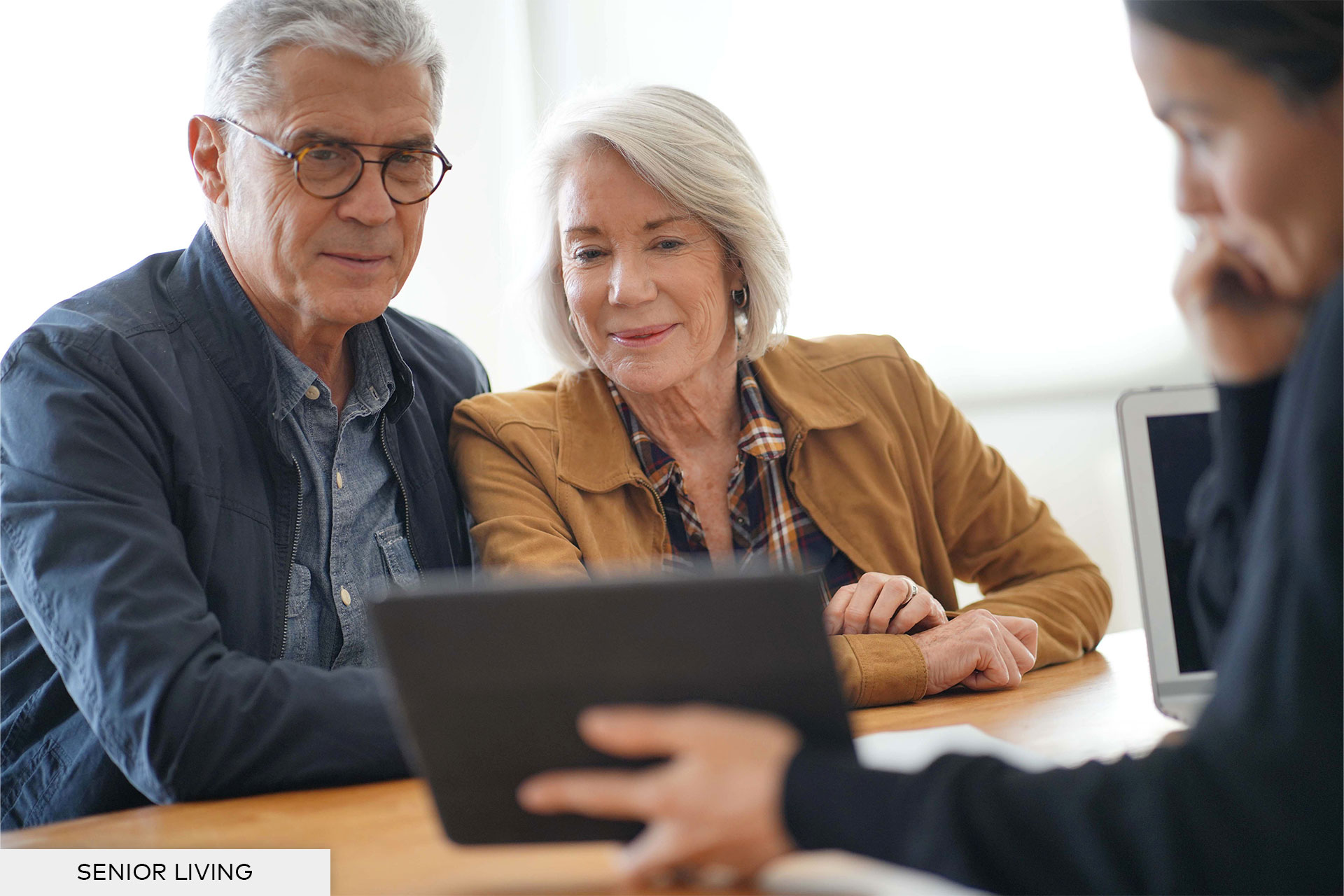 Meet RentCafe Senior CRM, our mobile-friendly single connected solution. Read on to see what this one-of-a-kind platform offers today's senior living operators.
The sales and marketing tools you need
There's so much functionality to cover when it comes to RentCafe Senior CRM, but at a glance, the solution helps you:
Configure and automate the sales process to guide your unique selling approach
View real-time census data, occupancy status, unit rates and amenity offerings
Eliminate duplicate data entry with a united leasing and move-in workflow
Lead with confidence using a platform integrated with multiple elements of the Yardi Senior Living Suite
Generate, complete and upload documents to RentCafe Senior Living Portal, where residents and family members can sign electronically
Reduce risks with a solution that is HIPAA and SOX compliant
Access visual reporting with configurable, group-based dashboards and a wide selection of KPIs
Drive efficiency with a convenient mobile app built for iOS and Android devices
Enjoy the convenience of Yardi as your single support avenue
Offer residents a seamless move-in journey
RentCafe Senior CRM doesn't simply help you during the early stages of the sales cycle. It offers tools to power the cycle from start to finish, including the time leading up to move-in (once a prospect commits to your community). At that stage, you access:
Up-to-date resident assessments
A seamless leasing workflow equipped with rates, specials/discounts and approvals
Easy-to-generate electronic leases
The automatic attachment of documents to the resident record in Voyager Senior Housing
And more!
Evolving functionality like no other platform
What else makes RentCafe Senior CRM a differentiator? To add to everything already mentioned, RentCafe Senior CRM offers:
Inbound and outbound calling, texting and emailing
Duration and engagement tracking
Triggered activity follow-up
Predictive analytics
Automated prospect and referral correspondence
Event management
Third party API integrations
Lead scoring
An integrated solution built for senior living
Of course, one of the biggest benefits of RentCafe Senior CRM is its ability to integrate with key elements of your business. While other CRM solutions may offer a few valuable features, they don't always integrate with EHRs, financial platforms and everything in-between.
As part of the Yardi Senior Living Suite, RentCafe Senior CRM connects with everything you need — saving time, eliminating errors and ensuring your teams have up-to-date information at all times.
Level up with RentCafe Senior CRM
Wondering how else RentCafe Senior CRM helps operators reach new heights? Reach out to book a quick, personalized demo. And in the meantime, feel free to explore our RentCafe Senior CRM infographic!