Electronic Leasing Tools
By Natalie Mahn on Jun 9, 2022 in Senior Living
How can Yardi's single connected solution simplify your move-in workflow? We have the answers, which we've compiled in our newest infographic covering all-things electronic leasing.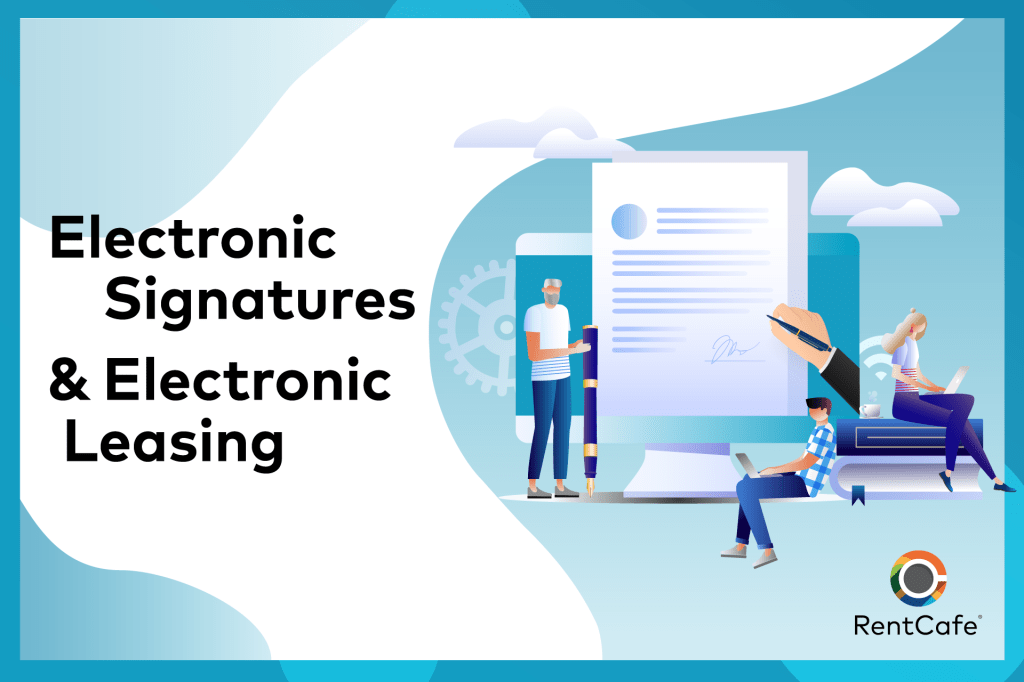 In essence, electronic leasing tools in the Yardi Senior Living Suite make the move-in process seamless. With interconnected tools enabling customized online leases, electronic signatures and accessible digital documents, Yardi ensures you never miss a beat in turning prospects to residents.
So if your communities aren't utilizing electronic leasing tools yet, keep reading to see how making the switch can benefit you, your staff, residents and their families.
Learn about electronic leasing functionality
What is electronic leasing? In short, electronic leases — or eleases — are a digital version of the rental contract you already know. But with Yardi, electronic leasing is much more than a digital document. Our full-service, integrated electronic leasing management tools helps senior living providers streamline every step of the move-in process.
Still curious how the process works, and which Yardi tools are key players?
With our interconnected tools, you say goodbye to disparate systems and misplaced documents. Once your sales counselors generate a lease in RentCafe Senior CRM, it's uploaded to RentCafe Senior Living online portal in real time. From there, prospective residents and family members get notified to complete their electronic signatures. They can log directly into the portal, or sign while in the community using a secure PIN, allowing for convenient access anytime, anywhere.
All documents — including signed leases — are automatically tied to the resident record in Voyager Senior Housing. Deposits, recurring charges, one-time charges, lease terms, move-in incentives, care level, concessions, concession approvals and quote sheets systematically flow into the digital lease, eliminating the risk for errors and lost details.
The challenge
There's a lot to unpack when it comes to electronic leasing functionality, and the challenges that arise when providers rely on paper-based process or siloed systems. Simply put, without an online leasing workflow, providers face:
Hours spent generating leases and ancillary documents
Lost prospects who wish to sign forms remotely
Displaced documents scattered across siloed systems
A halted sales cycle and decreased move-ins
Thankfully, full-service solutions like the Yardi Senior Living Suite eliminate these challenges by integrating and digitizing everything you need.
The solution
If you're a visual learner, be sure to read the infographic to see how Yardi's electronic leasing workflow operates from start to finish. This single connected solution allows providers to:
The benefits
Going digital for your leasing needs has countless benefits. And with a system like the Yardi Senior Living Suite, housing everything on a single platform, those benefits include:
Saving time — eliminate time spent sorting through paper documents
Offering convenience — give staff and prospects intuitive online platforms
Enhancing resident satisfaction — help residents and families complete tasks with ease
Maximizing occupancy — accelerate the leasing process at every level
See firsthand success from Yardi clients
Wondering how providers are benefiting from Yardi's electronic leasing functionality? Read the infographic to see what our clients are saying.
If you're ready to chat with our team about electronic leasing tools in the Yardi Senior Living Suite, we encourage you to get in touch. We can't wait to show you more!