Rent Deferral Technology
By Geneva Ives on Apr 10, 2020 in News, Technology
With most states issuing stay-at-home orders and more than 10 million Americans filing for unemployment in March, many residential property managers are finding themselves in a challenging position during the COVID-19 pandemic. More than ever, their renters need to stay in their apartments, but they may not be able to afford rent.
How can property managers help residents who have been financially impacted by the global coronavirus health crisis — without jeopardizing their operations? With input from its clients, Yardi came up with a solution.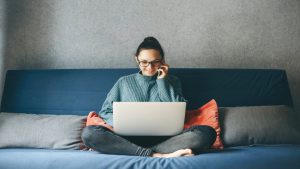 Introducing new rent deferral & recovery tech
One way to provide resident assistance during tough economic times is rent deferment. Rent deferment is the practice of partially or completely postponing payments for a period of time. The deferred amount is recovered later, when the situation improves.
Faced with an urgent and overwhelming need for technology capable of handling deferrals on a large scale, the Yardi development team sprang into action and created a solution for its clients in under two weeks.
"With the number of unemployment claims skyrocketing, our clients reached out to us for help accommodating residents who have been financially impacted by COVID-19," said Tamara Berndt, vice president of residential consulting practices at Yardi. "So we created software that's able to manage and track resident requests, deferrals and recovered payments." This new technology will be rolled out to clients before May rents are due.
How it works
At a resident's request, a rent deferral and recovery payment plan can be set up in Voyager or RENTCafé CRM. The property management company can record the reason for the deferral as well as the amount that is being deferred and for how long, then set a recovery period start date and duration. The program will automatically spread the total deferred amount over the recovery period.
Once the rent deferral agreement is signed and posted, lease charges will be automatically created each month with the deferred amounts and recovery charges as appropriate. Gross potential rent is not impacted, and all records are maintained in a clear and organized fashion. Documents related to the deferral, including proof of furlough or layoff and the repayment plan agreement, are stored in the resident record.
If a property uses the RENTCafé resident portal, the process is easy for residents seeking accommodation. They can log in and upload proof of layoff or furlough documents. Once a payment plan is authorized, a signature document is delivered through the portal. All leaseholders can electronically sign and submit the agreement. Everything is done online or in the RENTCafé Resident app to maintain social distancing. The property management company also has an option to post an announcement of its rent deferment program in the portal.
Clients who don't use RENTCafé are still able to complete this process completely online, but residents will have to submit supporting documents and signed agreements via email instead.
Who can use it
The new rent deferral and recovery payment plan technology is available to residential clients, including multifamily, single family, affordable and military properties. A rent deferral solution for commercial property management clients will also be available in the near future.
Deferment tracking
The solution currently has two reports available to help track deferred rents and recovered payments. A listing report shows which residents are on a payment plan, and a repayment report displays recovery payment progress. Additional reports will be added in future releases.
Learn more
Join a rent deferral webinar, log into Client Central to watch the recording or contact us.