RE Insight
By Joel Nelson on Oct 18, 2021 in Events, News
Two major Canadian real estate conferences took place virtually in September. RealREIT focused on the impact of COVID-19 on real estate property classes while the Canadian Apartment Investment Conference offered owners, managers, developers, investors and others insight into the multi-unit residential market. Here are some key takeaways.
Economic mixed bag. Although Canada has a high vaccination rate, global markets and supply chains are being impacted, a potential harbinger of a global slowdown. Rising automobile prices are contributing to inflation, which the Bank of Canada forecast at about 3% into 2023, above its 2% target.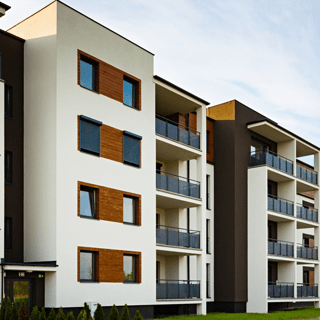 By summer 2021, thanks in part to Canada's high vaccination rate, households began to spend the savings they amassed over the previous 18 months. In July, the country added 94,000 jobs, dropping the unemployment rate.
"With the reopening of the economy and the strong progress on vaccinations have given us reason to be more optimistic about the direction of the economy," said Bank of Canada Governor Tiff Macklem.
Uneven REIT performance. Prior to the pandemic, the Canadian real estate investment trust sector was booming, with the S&P/TSX Capped REIT Index reaching its highest value in 10 years. The sector has been battered since then and some REITs haven't fully recovered.
ESG acceleration. REITs have significantly expanded their commitment to environmental, social and governance practices in recent years, including environmental initiatives and renewable energy. REITs are also increasingly strengthening ESG performance transparency and accountability.
"Rather than distract from it, the health issues are elevating the overall concern over ESG risk in the medium and long term," said Sasha Njagulj, global head of ESG for CBRE Global Investors.
Return-to-work options. The Delta variant caused many companies to postpone calling employees back to work. Some companies are devising hybrid, flexible work arrangements. Analysts are trying to predict the effect such arrangements will have on office REITs and the real estate industry in general.
Household spending lifting retail. There was a sharp rebound in consumer spending in June due to households use some of the savings built up during 2020 and the first part of 2021. The Conference Board of Canada forecasts that households will consume fewer goods and more services like travel going forward.
Investors favoring apartments. In the first half of 2021, total national multifamily investment hit $6.2 billion, approximately 69% more than the same period last year.
"The multifamily asset class continued to perform exceptionally well over Q2 2021, and the sector continues to be a primary target for investors. Investment activity across markets has continued to mount and the country is on pace to set a record for national acquisition volumes once again in 2021," CBRE stated.
Rental demand picking up. Rental housing demand waned as the pandemic raged, with Canada's overall vacancy rate increasing from 2% in 2019 to 3.2% in 2020. Despite this increase, most markets remained very tight as the economic impact of the pandemic significantly reduced rental demand. Lower international migration, fewer student renters and weaker employment conditions led to weaker inflows of new renters. Today, rental housing demand is on the rise in cities across Canada.
Housing prices following demand. Housing prices have risen dramatically over the last year – 15% year over year in June 2021, according to the Canadian Real Estate Association, due to the combination of low interest rates and pandemic-driven savings increases among potential homebuyers, plus supply constraints.
Construction prices staying high. The pandemic has caused labour shortages and material shortages as well as lost productivity. Some experts predict that this cost trend will continue indefinitely, with several years being needed to clear the glut of planned and in-progress construction projects.
Tech upgrades proving crucial. One of the pandemic's impacts on the real estate industry is the adoption of new technology across sectors. Landlords found new technologies to manage their properties more efficiently and institute new solutions for virtual touring, unit marketing, tenant communications, vendor relations, investor collaboration, energy management and more.
Yardi Canada provides a range of solutions for residential property management, real estate investment management, asset management, marketing and more. Learn more about our solutions for multifamily and commercial real estate assets.