OPTECH 2023
By Vianna Mabanag on Nov 14, 2023 in Events, News
From Nov. 1-3, NMHC OPTECH brought together the brightest minds and the latest innovations in the multifamily industry. Las Vegas was the hub of important conversations surrounding the present and future of real estate technology. Here's a quick recap of the event, including more information about the new AI-driven, human-centered solutions we recently announced.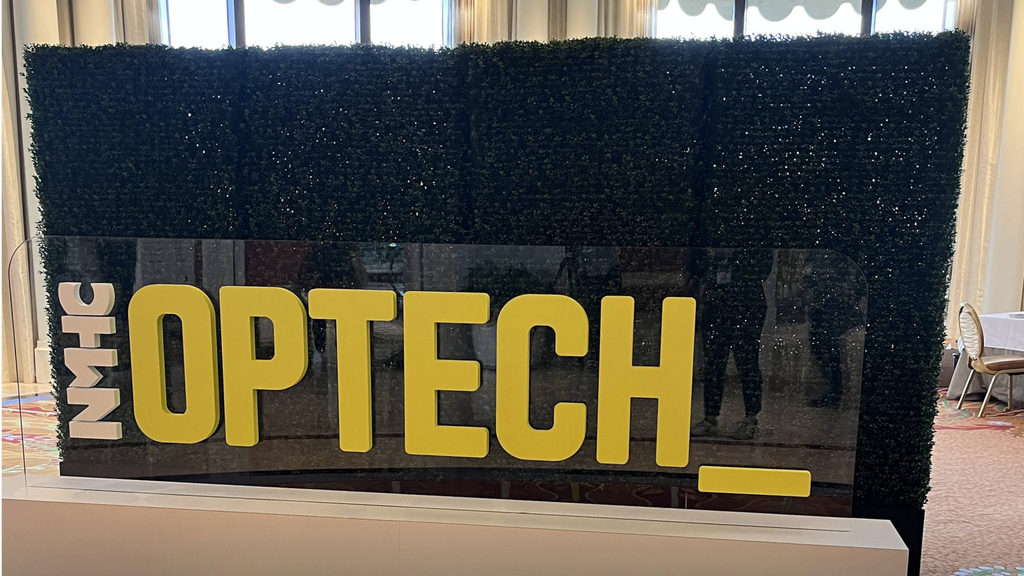 Meet your maestro, Yardi Virtuoso
Whether you went in person or were staying updated from the sidelines, one innovation stood out amidst the bustle of the conference: Yardi Virtuoso. By weaving artificial intelligence across the Yardi platform, you're not just streamlining your processes — you're transforming workflows.
Virtuoso is your gateway to a more efficient future. It offers an AI-powered agent that seamlessly integrates with Yardi solutions, revolutionizing your workflow through the power of generative AI. This new tech also leverages machine learning, natural language processing and more powerful capabilities to help solve problems in your day-to-day and drive your business forward:
Tap into the power of an AI-powered assistant to do more with less – effortlessly track tasks, generate reports and more with a simple voice command
Significantly reduce invoice processing time and cost
Improve prospect and resident communications with a bot that can chat, text, email and call
It's the future of AI in real estate. Virtuoso doesn't just analyze, it harmonizes — bringing together disparate, manual parts of your workflow and creating an AI-powered, human-centered symphony. Stay updated.
A medley of insights
Yardi leaders contributed to pivotal discussions at the event, delivering insights on technology's evolving role within the industry through the following sessions:
Yardi Vice President Michael Tuer participated in the "Multifamily Technology Spending and Staffing" panel, offering insights on necessary adjustments the industry must make to navigate an increasingly tech-centric future.
In "Operationalizing Resident Fee Transparency Online," Yardi Industry Principal Chris Lindish shed light on how the industry is laying the groundwork for a more transparent, customer-first approach to online fee disclosures.
In "AI Use Cases: Now and Coming Soon," Yardi Vice President Richard Malpica helped highlight AI's role in property management, including the ways we can leverage it to streamline operations and increase NOI.
Exciting updates
Have you heard? Ahead of OPTECH, we made some big announcements. Here they are in case you missed it.
We'll handle all your incoming leads
Catching every lead is now easier (and more hands-off) than ever.
When you pair CRM IQ and Chat IQ together, your customers will be automatically connected to a dedicated Yardi specialist if the bot is unable to answer a question. We don't anticipate this happening often, since Chat IQ instantly answers 95% of prospect questions, but we know there will still be inquiries that need a little more (human) attention.
By harnessing the power of CRM IQ, a customer-centric system that gives you full visibility into prospect and resident workflows, with Chat IQ, an AI-driven bot that answers questions even after your agents log off, you tap into a whole new level of leasing efficiency.
But don't take it from just us. Discover how The Lund Company saved their staff six hours a day with the power duo.
Waving goodbye to ACH fees
Need we say more? Enjoy putting money back in your pocket with $0 ACH fees for online rent payments in the United States and Canada. Goodbye transaction fees, hello hassle-free payments.
The celebration continues with a resident rewards program set to launch in early 2024. This inclusive program will benefit residents paying rent online with any credit card. Stay tuned for more updates!
Ending on a high note
Team Yardi is thrilled to have connected with so many of you at NMHC OPTECH — your engagement and energy were our high notes! And for the lucky winner who scheduled a meeting at our booth and won a pair of Apple AirPods Max, we can't wait to see you rock them.