Credit Score Options
By Leah Etling on Aug 12, 2013 in News
For multifamily property managers, flipping a coin to decide whether or not to rent to a prospect with thin or no credit i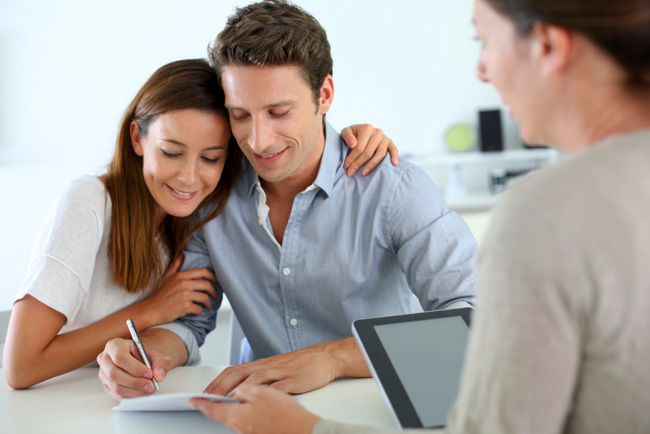 nformation can hardly be considered an industry best practice.
But with 27 to 30 million potential apartment renters who can't be evaluated for a traditional credit score, usually due to lack of recent credit history or absence of any credit data at all,  having some way to assess the "unscoreable population" is becoming increasingly important.
As national economic recovery continues in the post-recession period, economists are talking a lot about the concept of "household formation." It's essentially the unbundling or decoupling of shared housing situations, which became increasingly common during the most recent lean years.
Historically, 1.1 million new households are formed every year in the United States. Current figures are still lagging behind that average, with just 746,000 households formed in the last year. But as job growth continues and young renters are able to earn better wages, household formations are expected to pick up.
"Things have improved, they've found a job or gotten a better job, and they're ready go out and find an apartment of their own. But without recent credit history, in most resident screening models they will come back as unscoreable, basically a ghost. Then the landlord finds themselves making a qualitative decision to determine what they want to do with that person," explained Patrick Hennessey, vice president of Resident Screening for Yardi.
It's a dilemma that could put property leasing agents and managers in a tough spot. But additional options for credit screening, including a new solution being offered by Yardi Resident Screening, can address this pain point head on.
In addition to a tried and tested proprietary scoring formula, Resident Screening users now have the option of utilizing VantageScore® credit scores. This is an advanced numerical scoring alternative from the 3 major credit bureaus that produces three-digit credit scores to help qualify applicants.
"We are committed to giving our clients as many options as possible to meet their business needs, and with VantageScore credit scores we now offer numerical credit scoring to our clients who prefer a three-digit credit score to factor into their screening process – while still benefiting from our customized rules-based criminal, eviction, income, and rental history screening," Hennessey explained.
The goal of Yardi Resident Screening is to simplify and streamline the prospect screening process for landlords large and small. In most cases, a few seconds of data entry and the click of a single button from within a landlord's property management system will return a credit and background check of the lease applicant within seconds. (In some states, like California, limited access to the state's criminal database can lengthen the process to a few business days.)
Access to increased options for credit screening aids multi-family housing providers and renters alike. More quality and predeictive information is always a good thing when assessing a rental transaction that could involve potential risk.
"Many landlords right now are in a position to be extremely selective. The more data they have access to help them make the best decisions possible, the better off they are," Hennessey said.