Tech for Security + Efficiency
By Erica Rascón on Jul 22, 2021 in Events
Do you want to streamline payables and purchasing, expedite approvals and eliminate paper? It's not too good to be true. You can with a robust cloud-based procurement solution. Your industry peers are already experiencing success, and it's simpler than you think.
The recent Yardi Executive Briefing offered multifamily property specialists an inside look at the power of modern procurement software. Peter Altobelli, VP and general manager, Yardi Canada facilitated the session, "The New Age of Canadian Residential Real Estate" with clients Christine Williams, VP, national operations and administration at QuadReal Property Group and Brian Turpin, CIO of Greenwin Corp.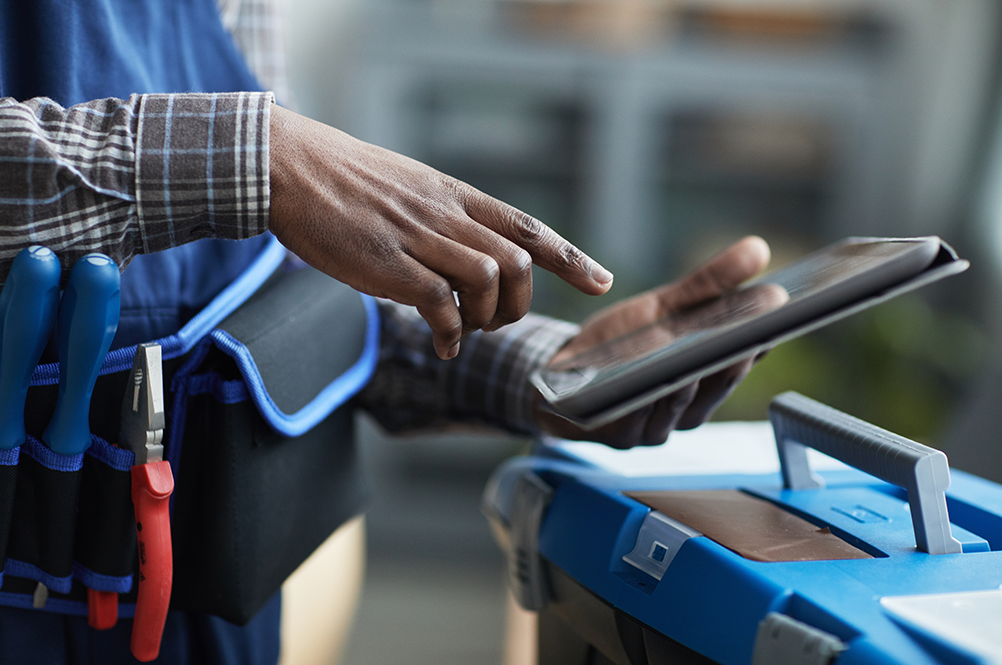 Early tech adaption resulted in efficiency and agility
Both QuadReal and Greenwin embraced technology long before the pandemic began. The organizations actively sought solutions that promoted efficiency, accuracy and sustainable growth.
Williams laughed, "QuadReal is still fairly young but from the beginning, we embraced the digital workflow and got rid of our paper trail."
Turpin added, "Proptech is exploding with different technology. Everything is paperless and more efficient. I joke that even the light switches are under my domain because everything is connected to the internet."
Technology isn't decorative. For both organizations, technology is a core part of the business that enables greater efficiency, transparency and collaboration. By embracing technology, their teams were better prepared to shift to remote work environments and online services.
When many offices closed or reduced operating hours during the pandemic, QuadReal seamlessly achieved business continuity with Yardi Procure to Pay, automated vendor management, automated procurement (including a comprehensive marketplace), electronic invoice processing and outsourced vendor payments.
"Yardi Procure to Pay offers us a better way to keep track of invoices and keep us on time with our payments to vendors," said Williams. "The Yardi Payscan, community-initiated purchase orders and approval workflows were matched to internal authority levels. Centralized invoice processing teams would receive the digital invoices and match them to the purchase orders with a few added tolerances. They would then be en route for payment approval and vendors could be quickly paid with Yardi Bill Pay."
Greenwin, which had already adopted Procure to Pay, continued operations as usual. The automation of the entire procurement life cycle was driven by benefits seen in streamlining resident transactions.
"The key piece is document management," explained Turpin. "In tech, a lot of things we do don't have a visible impact. But when you're tearing down unused filing cabinets and renovating rooms to add desks, it's a visible way to see how tech benefits the company."
Buy-in and adoption made easier
Adoption is around 95% at Greenwin. For buy-in, Turpin and his team positioned technology as an empowerment for success.
"Yardi created a custom onboarding video for us that we send to vendors," he said. "They see that they don't have to mail anything. We empower our suppliers to upload their invoices to VendorCafe, to see statements and automate their process. It has a trickle-down effect."
Yardi Marketplace, an online procurement platform, was perhaps one of the easiest buy-ins for Greenwin. The intuitive platform already fit into users' daily lifestyle.
"It's a great example of the consumer world integrating with the enterprise world. Most people shop online and we can leverage that. From a user perspective, there was great adoption because it streamlines, prepopulates fields and automates processes," explains Turpin.
Williams agreed, "Our team shops on Marketplace. The PO goes through its workflow. It's approved, all the coding is in there and the payment is out of the door. Our team can even create a list of favourites, so their most popular products are easy to find. They've learnt to love the simplicity."
Improved security through portal-based transactions
Secure online portals help to decrease risk to clients and vendors. In the past, vendors sent invoices via email or the postal service. This resulted in a greater risk of phishing scams, lost postal mail and delays, as well as cheque fraud.
In contrast, an online portal like VendorCafe provides a single access point for communication and transactions. Turpin said, "The cyber security piece is great. If you're not sending out cheques, you're reducing cheque fraud. If vendors are on the portal, they aren't emailing invoices. Email is a source of phishing, suspicious activity and scams. We've eliminated that and decreased lost correspondences via email."
While we segue into a post-pandemic world, leaders in the industry are preparing to further elevate their processes and empower their teams with technologies that are driving the industry towards a new sphere of performance and success.
Watch a webinar on demand to learn how you can automate invoice processing and streamline your approval workflow for more efficient procurement.