LeadingAge Texas
By Erica Rascón on Apr 16, 2019 in Events, News
What if there was a conference that offered answers to some of your most pressing property management problems? What if you could connect with other industry members and brainstorm solutions to emerging issues? You can do both at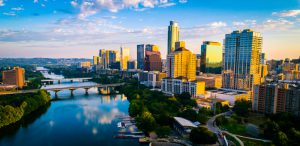 LeadingAge Texas in Austin, set for May 19-22.
LeadingAge Texas annual conference guides not-for-profit members in their efforts to better serve seniors through advocacy, networking, services and education.
This year promises to be better than ever! LeadingAge celebrates its 60th anniversary with a four-day conference packed with more than 45 sessions. Join 400 aging services professionals as you acquire the latest best practices and get real solutions to challenges that you face. Learn from your peers as well as session leaders.
The agenda offers a variety of insightful courses and activities. Session topics include clinical excellence, operational success, policy, regulations and finance, ethics and leadership. You will also discover a myriad of ways to create thriving communities and strong workforces.
This year's theme is "What If." It will be explored through conference sessions as well as an awards ceremony, fundraiser and an attendant-driven community service project. There will be an opportunity for you to get involved! Details will be revealed at the conference.
Keep the learning going in the fun atmosphere of the Expo. Enjoy food, music, drinks and entertainment while you tour the booths. There will be nearly 100 exhibitors showcasing the latest in services, products, and technology.
Be sure to visit Yardi at the Expo! Stop by booth #79 to learn how software and services can improve your bottom line and quality of service. Be sure to let us know you'd like to meet up.