Eyes on Argentum
By Nik Edlinger on Oct 9, 2019 in Events, News
For nearly 30 years, Argentum has been a staple of senior living. The advocacy group, whose membership now represents close to 75 percent of the industry, strives to raise the bar of excellence in communities nationwide.
Formerly called the Assisted Living Federation of America, the organization changed its name to Argentum a few years back to reflect the always-evolving industry. They chose the term Argentum for its roots in the Latin word for silver, which pays homage to the silver generation that Argentum members serve.
Argentum's mission did not change, however. They continue to promote choice, dignity, independence and quality of life for seniors. In pursuit of these goals, Argentum has undertaken listening tours across the country, meeting with senior living leaders and exploring concerns. From these research efforts have grown multiple initiatives to accelerate change.
New campaigns to support senior living
One example of a key senior living concern was the workforce shortage. In the next 6 years, the industry will need to hire an additional 1.2 million people to meet growing demand. About three-quarters of those new hires will be replacements for caregivers who leave the industry. Senior living has an unfortunately high turnover rate, which makes retaining and promoting talent a top priority for Argentum and their members. To that end, Argentum launched Senior Living Works last year.
"As an industry, we need to continue to build on the awareness that senior living offers rewarding careers," said James Balda, Argentum president and CEO, in the announcement. The Senior Living Works website and toolkit offers resources to recruit and engage a thriving workforce.
But Argentum isn't only focused on the labor challenge. In tandem with Senior Living Works, Argentum launched Senior Living IQ, which shares best practices for delivering quality care. The informational site addresses issues like resident safety, emergency preparedness, medication management and more. Argentum is looking to set and maintain the highest standards for the industry, and Senior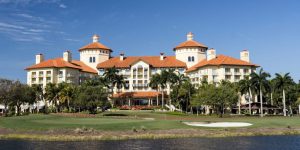 Living IQ will eventually provide skill development and certifications for industry professionals.
Most recently, Argentum introduced a webinar series called Senior Living Insights. Free for Argentum members, the webinars feature top thought leaders who cover new trends in the industry, providing an expert's view into issues with big impact. Of course, Argentum also runs in-person events year-round. These trade shows provide opportunities for members to learn more about Argentum's ongoing initiatives and how to put those learnings to use in their own communities.
Acclaimed senior living summits and conventions
Argentum has three conferences coming soon. From educational sessions on current topics and care practices to executive roundtables and panel discussions, these events offer value for all types of senior living professionals.
Argentum Chief Executive Summit, Oct. 15-17, Naples, Fla. – This invitation-only event convenes executives from Argentum Premier Member companies for two days of networking, thought leadership and policy discussions. Visit the event website
Argentum Senior Living Symposium, Oct. 16-17, Naples, Fla. – Held alongside the Chief Executive Summit, the Symposium is open to owners and operators interested in developing their workforce and providing excellent care. Visit the event website
Argentum Senior Living Executive Conference, May 18-20, Tampa, Fla. – This is Argentum's largest event, attracting thousands from coast to coast. It gives senior living leaders a chance to connect across job functions and discover new approaches for addressing shared challenges. Visit the event website
At Yardi, we fully support Argentum's mission to provide optimal care for older adults. It's why we've partnered with the association for years, and you'll regularly see us as a sponsor at their events. In fact, if you're attending either of this fall's Argentum conventions, we'd be happy to meet. You can schedule a time to talk with us at both the Argentum Chief Executive Summit and the Senior Living Symposium.