Better AP Options
By joeln on Sep 10, 2020 in Events
Senior living providers have a lot to manage in their communities, including engaging residents, dispensing medical care, interacting with families and meeting compliance obligations.
Also, like other businesses, they process a constant stream of invoices for material and service purchases. Executing all the various accounts payable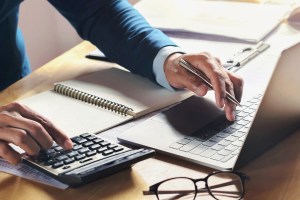 tasks manually is time-consuming. Could this burdensome aspect of senior living management be easier, faster and less prone to error?
Yes, says Carmin Tomassi, vice president/controller for Silverado, and in a free Sept. 17 webinar he'll share tips for better AP execution from the Irvine, Calif.-based provider of memory care assisted living and hospice services. Hosted by Senior Living Foresight and moderated by its publisher, Steve Moran, the 35-minute session will also feature Kim Hensley, manager of procure to pay for Yardi.
As a Changemakers participant and Yardi client success story subject, Silverado has already offered insight into the cost, time, accuracy and scalability advantages of automated AP. At one point, for example, Tomassi's staff wrestled with stacks of invoices in various stages of action, endured lengthy approval and reconciliation processes, and juggled no fewer than 12 different systems.
Yardi PayScan scans Silverado's invoices into electronic transactions and automates approval workflows through vendor payment in a single connected system. The solution helped Silverado cut costs with paperless processing, and it enforces consistent standards, minimizes errors and ensures timely vendor payments.
Today, Tomassi says, Silverado has "a level of information that we didn't have before. Now we can act on that data and do something about it. [PayScan] helped our accounting department improve their processes, like really getting people to pay attention to how they're coding invoices."
Ready to banish your biggest accounts payable headaches, just like Silverado and many others did? Register for the Sept. 17 webinar. It starts at 10 a.m. PT.