Energy Bulletins
By Joel Nelson on Apr 29, 2021 in Energy
The following information is courtesy of the Energy Information Administration, a statistical and analytical agency of the U.S. Department of Energy that collects, analyzes and disseminates energy information.
Post-COVID consumption lags
The U.S. will likely take at least a decade to return to 2019 levels of energy consumption and carbon dioxide emissions due to the impact of COVID-19 on the economy and global energy sectors.
"The pandemic triggered a historic energy demand shock that led to lower greenhouse gas emissions, decreases in energy production, and sometimes volatile commodity prices in 2020," says Stephen Nalley, the EIA's acting administrator.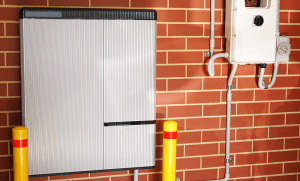 Around the world, global demand for petroleum products in 2020 fell by 9% from the previous year.
Just how long it will take production and consumption levels to return to their pre-pandemic levels depends on a range of factors including the pace of economic recovery, advances in technology and government incentives. "It will take a while for the energy sector to get to its new 'normal,'" according to Nalley.
Battery power charging up
A significant number of battery energy storage systems will be added in the U.S. between now and 2050, at which time 59 gigawatts (GW) of battery storage will serve the power grid. Falling battery costs, growth in non-dispatchable renewables (such as solar and wind, which can't be turned on or off at will) and tax credits are the key drivers of the capacity expansion.
Wind becomes a force
In 2019 and 2020, developers in the U.S. installed more wind power capacity than any other generating technology. Wind turbine capacity additions in 2020 totaled 14.2 GW, surpassing a record that had stood since 2012.
The impending phasing out of the full value of the production tax credit spurred investments in this technology. Congress extended the credit for another year in December 2020.
The U.S.'s wind turbine capacity now totals 118 GW. It accounted for 9% of electricity generation in 2020.
We'll report more EIA news throughout the year. Meantime, learn how Yardi software solutions help residential and commercial property owners manage their energy consumption efficiently and meet ENERGY STAR® standards.