CRM for Senior Living
By Yardi Blog Staff on May 23, 2019 in Marketing, News
With more senior living options than ever, competition is fierce for would-be residents. Communities must set themselves apart to attract customers – and the most effective way to do that is through online marketing. It might come as a surprise, but Baby Boomers spend more time on the internet than Millennials, with 31% reporting they use their laptop, tablet or phone more than 15 hours per week. So how do senior living operators get the biggest bang for their buck? The answer is simple: CRM.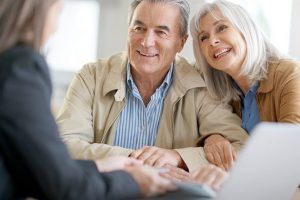 What is CRM, exactly, and how does it help cut through a crowded marketplace to grow occupancy? First, a definition: CRM stands for customer relationship management. It is technology used to oversee interactions with potential clients with the goal of improving relationships through use of data.
CRM software captures both qualitative and quantitative data across various channels and stores it in one centralized location to paint a holistic view of prospects, surfacing insights to make strategic decisions and optimize your marketing. This increased visibility boosts the effectiveness of your outreach. And because CRM allows you to track and analyze the performance of various online marketing vehicles to see where your dollars are working hardest. you can decide which campaign types are most meaningful for your business.
Here are just a few of the ways CRM helps optimize marketing spend to maximize ROI.
Tailor Messaging
The first step of developing an effective marketing effort is identifying your audience and what types of marketing content they respond to. CRM systems like Yardi Senior CRM allow you see prospects' interactions and identify which channels and messages are most compelling. If consumers are ignoring display ads but opening your emails, you can dial down advertising spend and invest more resources in refining your email outreach and lifecycle programs.
Drive Conversion
While prospective residents can't exactly purchase your senior living "product" online like a traditional ecommerce point of sale, their online behavior is significant to closing the deal. Prospects compare communities and research extensively, both critical steps in the run up to becoming a resident. When you have insight into when and how much time a customer spent on your site, you can gauge their level of interest and serve up reminders that nudge them to the next step in the process, like booking an in-person community visit.
Reduce Customer Acquisition Cost
lt is imperative for companies to have their marketing strategy dialed in to keep costs at bay. While effective CRM systems allow you to target prospects with more relevant campaigns, as mentioned above, they generate long-term upside, too. Consider how much robust customer information and personalized, timely messaging improves the sales experience. When you're able to better serve the customer. the more likely they are to tell others about their experience, generating highly desirable word-of-mouth referrals.
To learn more about how CRM can drive customer acquisition, download Yardi's free eBook or visit our website to learn more about Yardi Senior CRM.