Compliance While Distant
By Mike Sederholm on May 15, 2020 in News
The uncertainty caused by the COVID-19 pandemic affects affordable housing providers in many ways. Missed rental income, difficulty documenting residents' eligibility and ensuring compliance with a suddenly remote team are just three of the challenges faced by the industry.
Thankfully, there are assistance resources that can help alleviate the discomfort of change and uncertainty.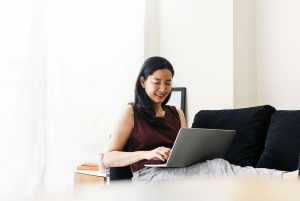 Yardi is here to help
Affordable housing providers have big concerns, and Yardi is committed to help. Here are some questions you may be asking, and follow-up answers from Yardi below:
Q: Where can I get information about changing compliance requirements?
A: Current Yardi clients can log into Client Central to watch a free webinar titled "How COVID-19 Changes Affordable Housing Compliance." The recorded demonstrates ways to keep socially distant and while making sure compliance work gets done.
Q: How can we accept applications or conduct compliance interviews when staff are working from home?
A: It's possible for households to complete their affordable housing application online, without having to bring paperwork to your office (which is likely understaffed or closed as employees are working from home).
Yardi is offering a fast-track implementation of RentCafe Affordable Housing to current Yardi Voyager customers. Clients can be processing online applications and certifications in as little as two weeks.
RentCafe Affordable Housing includes online portals for application processing, screening, move-in, initial, interim, and annual certifications, leading practice compliance forms, payment processing, maintenance requests, compliance reporting and more. The fast-track offer is currently limited to 50059 certifications. As we develop additional leading-practice workflows, we will include additional subsidy types.
Q: How do you certify the eligibility of new and current residents when they can't drop off forms and employers are closed?
Your housing specialists can use RentCafe to review household, income, asset and expense data submitted through the online applicant portal. Applicants and residents can upload images of bank statements, paychecks, and any other required eligibility documentation. The online interface enables your compliance team to collaborate, even as they work individually from home offices.
Q: How can I implement RentCafe when most of our team are working remotely and have limited to no time available to complete the setup of the software?
We understand current circumstances may make implementing any new software or processes challenging. To overcome this, we have developed a streamlined guided implementation approach featuring our leading practice certification workflows and forms. As your partner, Yardi will take the lead to complete the necessary configuration and setup and provide remote webinar training and support for your teams enabling them to start using RentCafe Affordable housing in as little as two weeks.
Learn more by downloading a free ebook called Five Steps to Revolutionize Affordable Housing Applications and Workflows.
Another way to bolster income certification data is to use social service verification screening from Equifax®. That service delivers applicant and resident payroll data, year to date income reports and more as part of the applicant screening and annual recertification processes. Affordable housing providers using Yardi's ScreeningWorks Pro can access social service verifications on the Yardi Voyager and Breeze dashboard.
Q: How do we process rent deferrals?
RentCafe includes a new feature that facilitates rent deferrals and doesn't require in-person meetings. Residents can log into RentCafe to see what options they have for rent deferral, see how a deferral affects their account balance, and keep up to date with changing policies. Watch a free webinar and see how this new rent deferral feature works.
Q: How Does the CARES Act support affordable housing?
A: The CARES Act includes legislation that offers relief for property owners experiencing reduced revenue from missed rent payments. Specifically, the CARES Act identifies the procedures landlords can take to keep their properties viable despite financial hardships caused by COVID-19. It addresses forbearance of mortgage payments, temporary eviction moratoriums, and more.
Now more than ever
Affordable housing is a vital resource for communities across the country. As we collectively endure and recover from the effects of COVID-19, feel free to reach out to Yardi to voice concerns and ask for assistance. We're committed to making affordable housing compliance easier and more efficient, especially as the industry faces these extraordinary challenges.
Current Yardi clients can contact Yardi sales at (800) 866-1144 for information about a no-cost trial of RentCafe Affordable Housing for the remainder of 2020, including guided implementation services.