4 Clearwater Communities
By Natalie Mahn on Aug 3, 2022 in News
You may have seen our previous posts on the Best Senior Living list, an initiative by U.S. News & World Report that identifies nearly 1,300 communities for exceling in assisted living, independent living and/or memory care.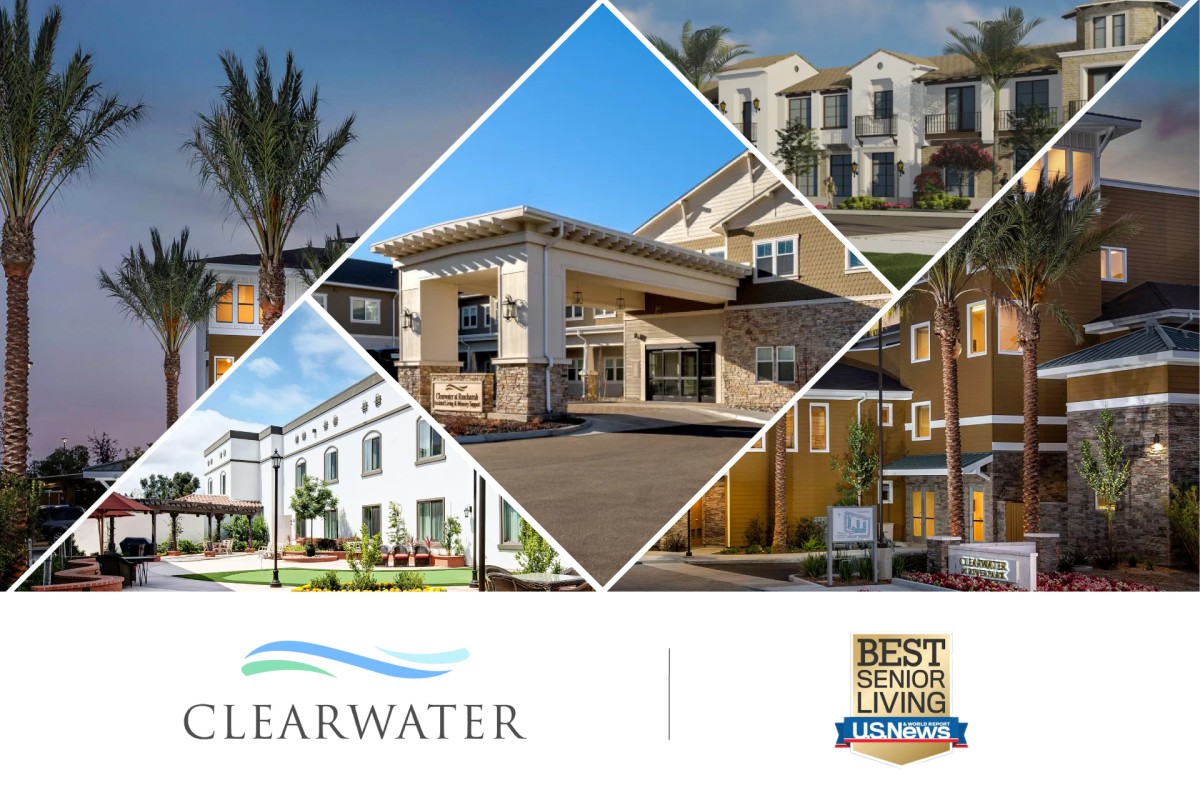 We've had the pleasure of announcing several Yardi clients who made the list this year, but for today's post, we're spotlighting Clearwater Living — a dynamic organization with four individual communities recognized by U.S. News.
From us here on the Yardi senior living team, congratulations to Clearwater!
Clearwater communities make Best Senior Living list
This year's Best Senior Living list is the first of its kind. Crafted to help seniors and their families navigate the challenging process of choosing a place to live, the list recognized 1,247 different communities for their exceptional efforts in caring for residents.
With each community selected, U.S. News offers comprehensive ratings and transparent data, including profiles with testimonials from current residents and family members. For Clearwater Senior Living, all four of their eligible senior living communities earned a well-deserved spot on the list.
"Clearwater Living is humbled and honored to be recognized as a "best" in the independent living, memory and assisted care categories," said Danielle Morgan, president and chief operating officer of Clearwater Living. "Our team's sole focus is to provide the best care and lasting connections that foster pride and independence within our senior residents, and we are pleased that families now have a valuable resource to review as they navigate the important decision-making process of selecting senior living for themselves or a loved one."
The four Clearwater communities recognized include:
Clearwater at Riverpark — deemed best in independent living
Clearwater at Rancharrah — deemed best in both assisted living and memory care
Clearwater at South Bay — deemed best in memory care
Clearwater at Sonoma Hills— deemed best in assisted living
About Clearwater
Clearwater Living, a California-headquartered organization, is committed to providing the most superior service and care for seniors. From developing and operating communities throughout the western United States, Clearwater uniquely positions each location to provide residents with the best living experience. Read more about Clearwater Living.
Read more
We love the chance to spotlight our senior living clients, Clearwater Living included. Check out Clearwater's blog post on making the Best Senior Living list.
To learn how Yardi supports Clearwater with our integrated senior living software — from Yardi EHR to Senior IQ — explore our product suite!