Yardi Clients Make
By Natalie Mahn on May 31, 2022 in Senior Living
Last year, we shared U.S. News & World Report's plans to release a Best Senior Living list. And the waiting is over! That list is officially live — and it features nearly 1,300 senior living communities branching from over 80 operators.
The list was crafted to help seniors and their families navigate the challenging process of choosing a community. For the communities listed, U.S. news includes detailed profiles with ratings and testimonials from current residents and family members.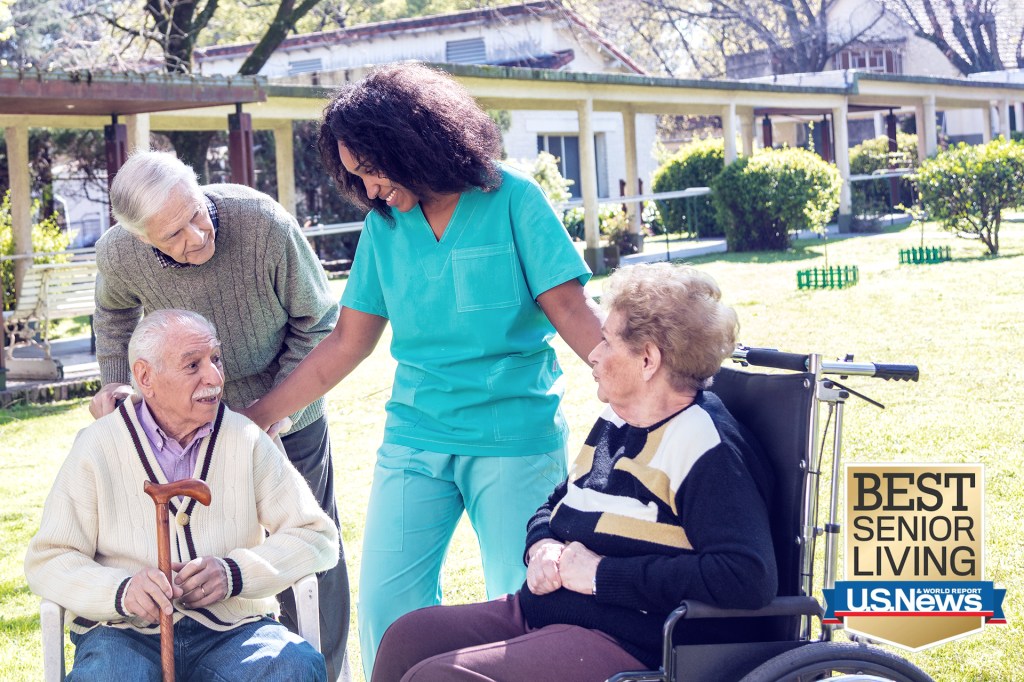 While each community listed deserves recognition for their exceptional efforts, we can't help but share our excitement for the several Yardi clients who were recognized. To each client who earned a well-deserved spot on the list, congratulations!
If you're eager to learn more about the Best Senior Living list, keep reading for a snapshot.
Yardi clients make Best Senior Living List
In selecting which locations would make the list, U.S. News surveyed residents and families from more than 3,000 participating communities. From that pool, 1,274 were selected and deemed to excel in independent living, assisted living and/or memory care.
That includes a batch of amazing Yardi clients who we're proud to celebrate. Among the Yardi clients selected, several were even recognized as exceling in all three categories.
Wondering how our senior living management software helps operators unify operations and enhance care? Read more about tools in the Yardi Senior Living Suite.
About the Best Senior Living list
Choosing a senior living community for yourself or a loved one can be difficult. But with resources like the Best Senior Living list, that decision-making process gets easier.
Courtesy of U.S. News, in partnership with Activated Insights, residents and families from participating communities were asked to rate their experience on things that matter most, including:
The kindness of staff
Variety of activities
Quality of the food and dining experience
Whether local transportation is provided to doctor appointments
The quality of on-site caregiving
And more
The top-rated communities are what you see on the Best Senior Living list — helping seniors and their families make informed decisions when searching for a place to live.
In addition to publishing key details about communities on the list, U.S. News also shares the benefits and costs of independent living, assisted living and memory care for seniors to explore. This long-awaited initiative provides fantastic visibility into senior living communities across the U.S.
Congratulations from Yardi
From team Yardi, congratulations to our senior living clients recognized as Best Senior Living communities! It's an honor to highlight your outstanding efforts in caring for residents.
Be sure to read more about the Best Senior Living ratings from U.S. News, or explore this coverage by McKnight's Senior Living.